An hour with Lau Kwong-shing
#BD2020 - Lau Kwong-shing, the Angoulême journey of a Hong Kong comic book artist


Lau Kwong-shing is only turning 30 this year, but he is already a rising star in the realm of Hong Kong comic artists. Twice invited to Angoulême comic festival in France, his work is currently being exhibited at the Hong Kong Arts Center (until August 16th). Lau has lately published two books: Cube Escape: Paradox, which is based on an online game, and Fantaisie Ordinaire (Ordinary Fantasy), an innovative take on the classical genre of lianhuanhua – a type of palm-size picture book with one panel per page – for the French publisher Patayo.
Besides, his short story Fallen Youth was recently featured in the Taiwanese periodical Monsoon. Lau is also increasingly famous for his political drawings, displayed on his Instagram account.
A rather shy character, he nevertheless very kindly sat down for an interview with Alliance Française de Hong Kong, conducted in our Jordan library, in the frame of the French "Year of Comics" #BD2020.
Among other topics, he told us about discovering European independent comics at Angoulême in 2017, and how it deeply influenced his later work.
As we are about to wrap up our interview with Lau Kwong-shing, the young artist takes out of his bag a few booklets with colorful covers: some of his earliest published work. Entitled The World after 2400, it is a very well executed series in the purest Japanese shônen fashion, yet miles away from Lau's current style – which mostly uses pencil and often breaks out from the usual comic book frames. Indeed, as he explains himself: "I was born in Hong Kong, but from the age of 2 to 18 years old I grew up in Japan. I was mostly influenced by Japanese culture, and I kept reading Japanese manga for most of my youth."

If he could name but one of his major influences back then, it would be Eiichirô Oda, the author of the best-selling series One Piece. Lau admits that he had very little knowledge of European comics: "I only had heard of a comic called Tintin, but I didn't read it." As he explains, the Hong Kong popular comics scene is dominated by Japanese manga, and, to a lesser extent, American super-heroes comics: "I thought the whole world of comics was like that, and I didn't really imagine anything beyond."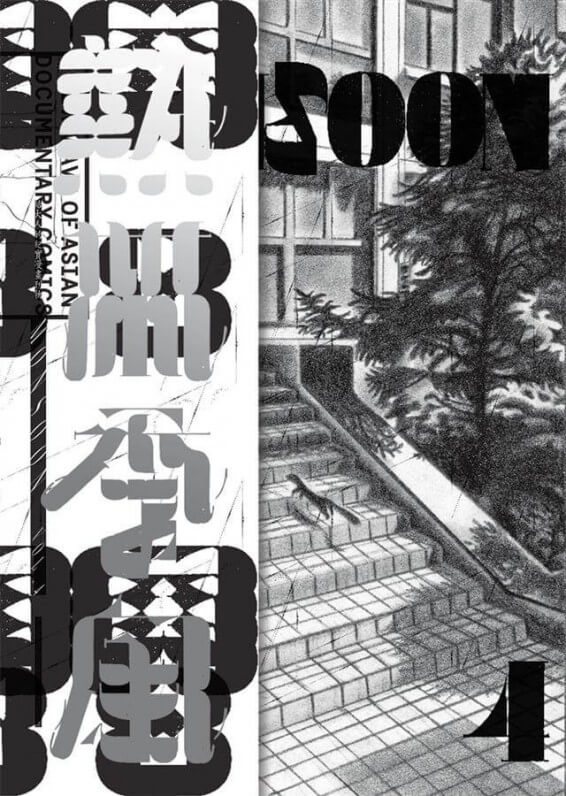 The World after 2400, by Lau Kwong-shing © Ani-Wave bi-weekly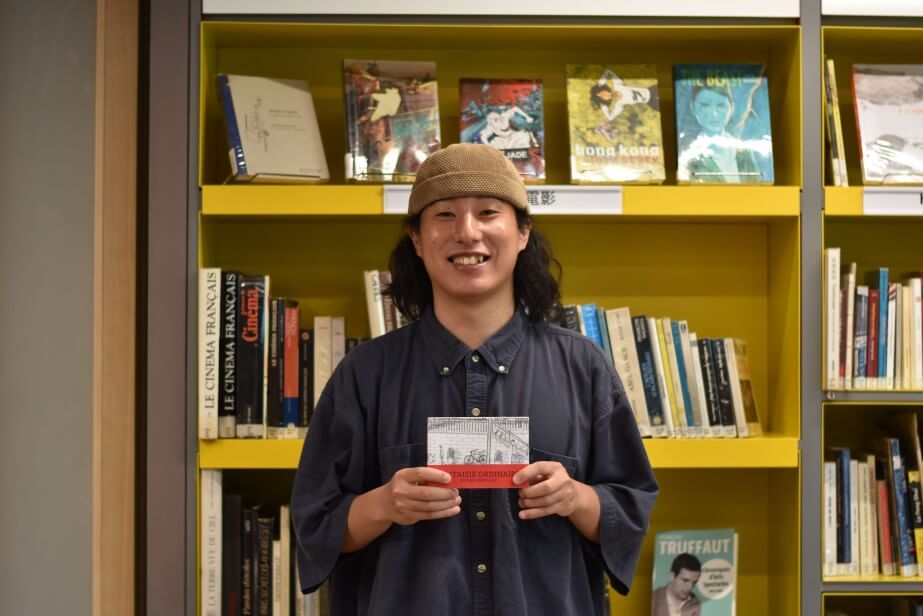 But in 2017, Lau Kwong-shing was invited to Angoulême Festival alongside seven other Hong Kong artists. Their works were presented in an exhibition called "The Pitch of Tension: Hong Kong Comics Power." Lau found his experience there mind-blowing and inspiring: "I saw plenty of comics which were really independent and unique. It was an eye-opening experience as there were many things that I had not seen in my whole life. (…) I was like a kid in a playground!"

Away from the rather standardized techniques of Japanese manga, he discovered with amazement artworks using a wide variety of materials: "Japanese manga artists tend to use the same tools: ink and g-pen, and also draw screentones (many small dots) to form a shadow. The way they produce comics is very similar. However, for French comics, I could see the use of a wide variety of techniques: pencil, watercolor, or… you name it! It just depends on the choice of the artist. I was inspired by how artists are confident with their own medium. They keep doing it their own way and are not restricted by the industry or anything else."
This is how Lau Kwong-Shing decided to use mostly pencil to draw, a tool he felt much more comfortable with. "I didn't really enjoy using ink. It feels rigid when I draw. I felt that this medium did not really fit my personality. When I went to France, I saw that I could actually choose a medium that I like to use. I came back to Hong Kong and started exploring new techniques, like watercolor, color pencil, and also digital drawing…" Eventually it was the texture, as well as the organic feeling of a pencil touching paper that appealed to him the most.
At the festival, Lau Kwong-shing could also explore new ways of telling stories, which encouraged him to pursue similarly experimental endeavors. Indeed, while browsing through indie comics at Angoulême, he became acquainted with the work of American comic book artist Chris Ware, who often uses speech bubbles containing drawings instead of text, complex diagrams, and other visual means of storytelling. For him it was like discovering brand new graphic "languages." Among his sources of inspiration in this matter, he also mentions Here by American illustrator Richard McGuire and Hallali by French artist Claire Malary, where two stories are told in parallel, each with a specific technique: ink for the first one and watercolor for the second. Last but not least, Angoulême strengthened Lau's interest for comic book as a physical object, with properties nonexistent in digital media. He became more concerned by the choice of paper, ink, and format for the printing of his work.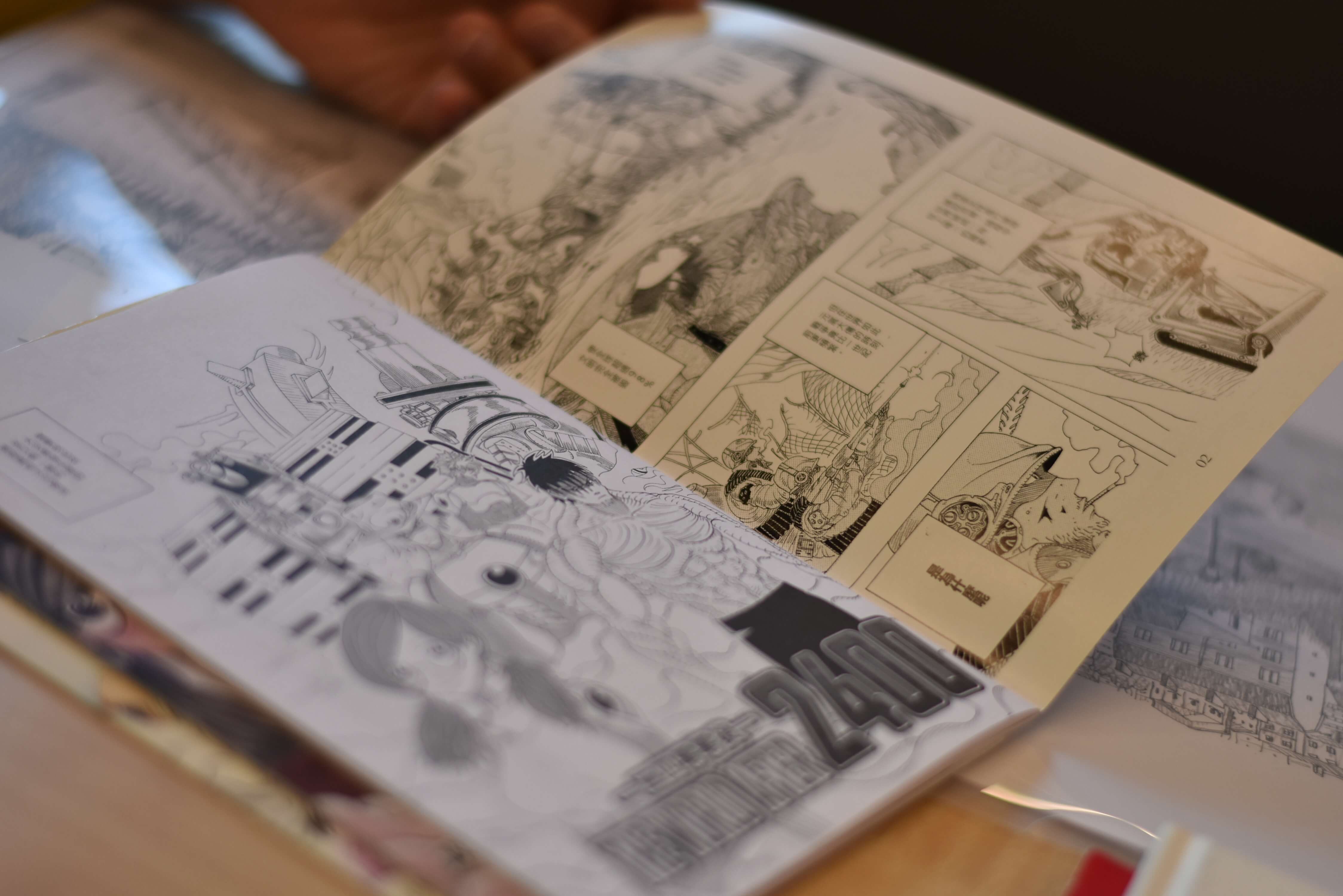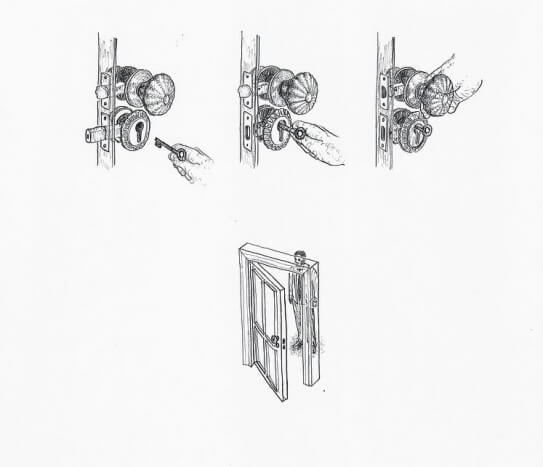 Excerpts from Cube Escape: Paradox by Lau Kwong-shing © Rusty Lake
Angoulême turned out to be so influential for the young Hong Kong artist that he decided to come back to the festival two years later, this time as a visitor. While in 2017 he had been a "blank paper," drawing inspiration from everything around him, in 2019, instead, he had a very clear idea of what he wanted to explore, and of course more free time. He focused on the area of independent comics, for him the "most inspiring place" at the festival, with "really, really unique books". Also, Lau was feeling more confident about his own artistic choices which had been maturing for two years. Lastly, he was invited to Angoulême again in 2020, in the frame of FEVER, alongside Li Chi Tak and Yanai. This time, he felt able to exchange with other artists and the public, "in a more equal way." As he describes it, each of his three visits to the French festival represented a specific state in his creativity.
It is very interesting to observe that while in France more artists turn to Japanese creations for inspiration, looking for unexplored themes and narrative techniques (from Les Légendaires by Patrick Sobral to Lastman by Balak, M. Sanlaville, and B. Vivès), for a Hong Kong artist, on the other hand, French and European independent comics could be such a powerful source of self-exploration. In this matter, Lau Kwong-shing's story points to the importance of cultural exchanges, international encounters, and the role of major venues such as Angoulême festival.



Text by Hugo Petit
Photos by Stella Ko