Description & structure
DELF Junior French Exam

Open to secondary school students, including also young French citizens who reside in a non-francophone country and who are schooled in local institutions.

Issued by the French Ministry of Education, internationally recognised and valid for life.

Divided into four diplomas corresponding to the first four levels of the Common European Reference Framework for Languages: A1 and A2 (for basic-level users), B1 and B2 (for independent users).

Designed to assess the communicative skills of a candidate in a real-life situation, using authentic documents, rather than the linguistic and formal grammatical knowledge.
Four skills are evaluated through two examinations:

collective examination: listening (CO), reading (CE), writing (PE);
individual examination: speaking (PO).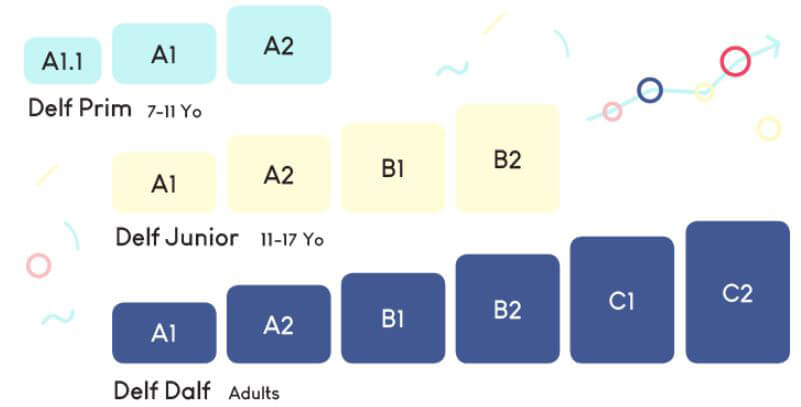 ---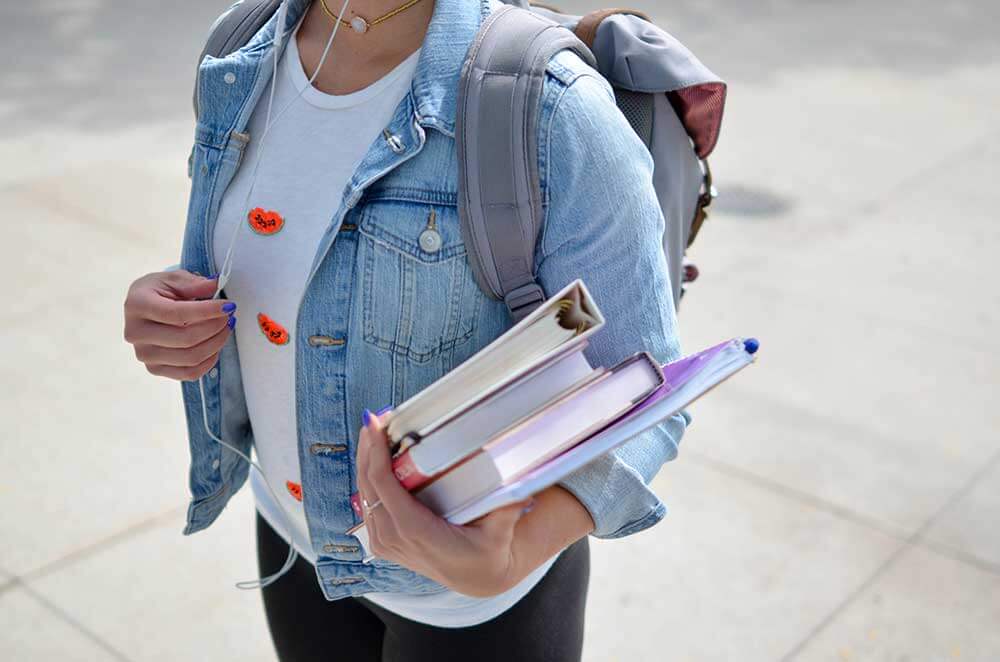 The junior version of DELF (12 to 17 years old) has the same basic structure as the standard DELF. Only the topics are different: the materials take into account the interests of young people. It can only be taken by secondary school students.

The diploma awarded is identical to the standard DELF diploma . The examinations are independent, and candidates can register for the examination of their choice. Each examination evaluates the four communication skills: reading, listening, writing and speaking.
There are four diplomas for teenagers: A1, A2, B1 & B2
For further information about DELF and DALF, visit the France Education international (formerly CIEP) website.
---
Pricing and preparation

DELF JUNIOR EXAM FEE
A1 - HKD 900
A2 - HKD 900
B1 - HKD 1,200
B2 - HKD 1,500
Alliance Française is offering you Exam Preparation courses and Mock Exams (A1, A2, B1, B2) for all levels : 
Preparation course (To be confirmed)
Our course are crash courses scheduled around one month before your exam, offering you enough time to study for your qualifications with less stress and more confidence. In addition to a solid reinforcement of reading, writing and listening skills, we will offer an intensive speaking practice as schools often leave this part of the exam unattended due to time issues.
We use past exam papers and sample questions to help you study.
Day 1: focus on reading and listening
Day 2: focus on writing
Day 3: focus on speaking
Day 4: focus on speaking
---
Next session & registration dates

Examination Centre: unless advised otherwise, all exams are organised at Alliance Française, Jordan centre and HK Scout Centre during business hours.
Please note that candidates will not be able to choose their oral examination date and time.


2022 SESSION 1

EXAM DATES & TIME


REGISTRATION
DATES

MAY
2022


A1


10 May (Tue), 09:00 to 16:00

10 March - 10 April


A2


11 May (Wed), 09:00 to 16:00


B1


12 May (Thu), 09:00 to 16:00


B2


17 May (Tue), 09:00 to 16:00

2022 SESSION 2

EXAM DATES & TIME


REGISTRATION
DATES

DECEMBER
2022


A1


05 December (Mon), 09:00 to 16:00
Written test: 09:00-10:20

5 October - 5 November


A2


06 December (Tue), 09:00 to 16:00
Written test: 09:00-10:40


B1


07 December (Wed), 09:00 to 16:00
Written test: 09:00-10:55


B2


8-9 December (Thu-Fri), 09:00 to 16:00
Written test: 8 Dec 09:00-11:30
---
How to register
Read through the information on this page.
Register at our centres: you may register at the reception of any one of our centres (Jordan, Shatin, Wanchai).
Register online: please click on the corresponding exam level below.
When the online payment is successful, you will receive by email a receipt and a payment reference.
Download the exam registration form in: French/English. Please send your completed form together with the payment receipt to exam@afhongkong.org
You will receive an email confirming your registration.
You will receive your exam schedule by post or email one week before the examinations.
If you have any questions, please contact Branda Chan on 2738 2714 or exam@afhongkong.org

Exam fees are neither refundable nor transferable.

Please ensure that you will be available to attend the exam on the date(s) and within the time range.

Please note that the online payment is available for the examinations that are open for registration. Without a confirmation email from AFHK, your registration is not valid.
An exam notice will be sent to you by post or email 2 weeks prior to the exam day. If you don't receive it, please inform us by email at exam@afhongkong.org.
---
How to prepare
Sample papers are provided for each level on the France Education international website.
Workshop and Mock Exams. Learn More.
Private tuition: personalised training and flexible scheduling, private tuition is a great way to get ready before your exam. Visit our website for more details or contact us at privatetuition@afhongkong.org.
Resources:
---
Results

Note that DELF and DALF examiners and markers are all trained and authorized by France Education international . They follow strict assessment guidelines and are regularly monitored.
Results will be sent to you by post or email about 7 weeks after sitting the exam. Diplomas will be issued to candidates with "passed" ("admis") results by the French Ministry of Education.  Usually, it takes about 3 months after the results are sent to candidates. We will inform you by email when we receive the diplomas so that you can collect them from the reception of our Jordan centre.
Candidates from Mainland China - we may arrange the diploma to be sent by SF Express (paid by receiver).
Candidates from other countries - we may arrange the diploma to be sent by Speedpost, but you have to inform us and pay the relevant courier fees in advance.
---