Teens French classes
Unlocking teens' potential for a bright future!

Our French courses help teens from 11 to 16 years old develop a solid foundation of reading, writing, listening and speaking skills.
Our mission is to awaken young teens' interest and imagination while providing them with learning strategies to become independent French language learners.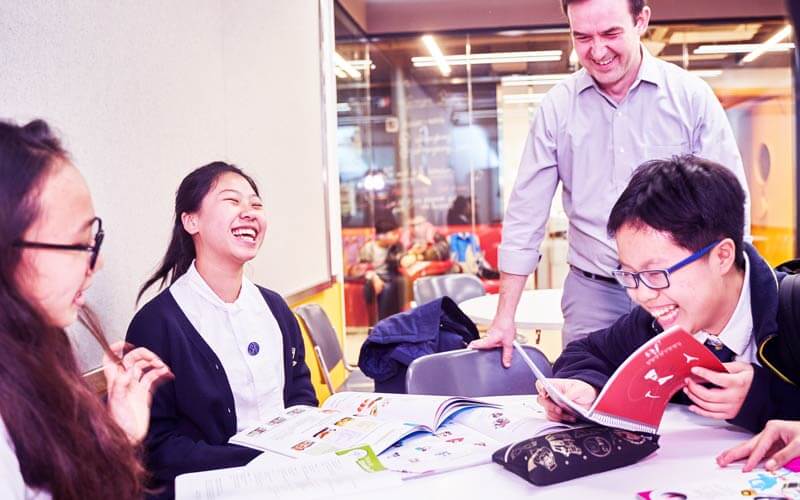 Our approach
Our highly qualified teachers and our multimodal approach encourages interactions and exchanges through a wide range of class activities such as creative role-plays, projects, and task-based activities:
Classes are

taught in

the target language,

French,

in order to provide a native speaking environment.
Small class size also ensures everyone the opportunity to participate.

Cutting-edge teaching techniques

, varied language resources, engaging activities, a refined curriculum and a positive teaching approach are among the many ways we guarantee the best results for your teenagers
Our syllabus

Be active! Courses for teenagers provide our younger learners with the opportunity to learn French through an engaging syllabus.

Be confident! Through the use of meaningful exercises, such as creative role-plays, conducting surveys, projects, discussions and task-based activities, etc, teens will gain confidence to cope with real life situations.

While the focus is on speaking and listening, reading, writing and grammar remain an essential part of the course.  
 
The Curriculum
A1.1
Beginner
0 to 90 hours
Complete beginners and faux debutants. Discover the fundamentals.
A1.2
Basic
90 to 120 hours
The second step of the A1 Beginners level. You can take DELF Junior A1 exam.
A2.1
Intermediate 1
120 to 210 hours of
intermediate level: you will increase your confidence and start preparing for the IGCSE French exam.
A2.2
Intermediate 2
210 to 300 hours
Become a confident speaker and train for the DELF Junior A2, IGCSE or prepare for IB French SL.
B1.1
Independent 1
300 to 400 hours
Become an independent speaker and prepare for the DELF Junior A2/B1, or the IB French HL. 
Summer
Camp
Immerse yourself in a French summer through a wide range of workshops !
Workshops & Exam Preparation
The largest choice of 11 to 16 years old French classes !
Private
Tuition
Master French with our complete curriculum from A1 to C1.