Toddlers
A tender age to start with a tender language
Kids have incredible skills for languages and catching the sounds and rhythms of foreign languages.

We offer courses for Toddlers from 18 months to 3 years old where family members join to start the learning journey with their kids.
Our approach
Our methodology is a full-immersive approach, with songs, story-telling, habits, and interactions with our French and kids' specialists.
For TD1 (18-36 months), we have developed a unique program that :

includes one parent or family member

(they are not required to speak French)

develops

specific theme

for a more efficient vocabulary process
encourages learning through

creativity

such as child's literature, visual arts, arts and crafts, singing and dancing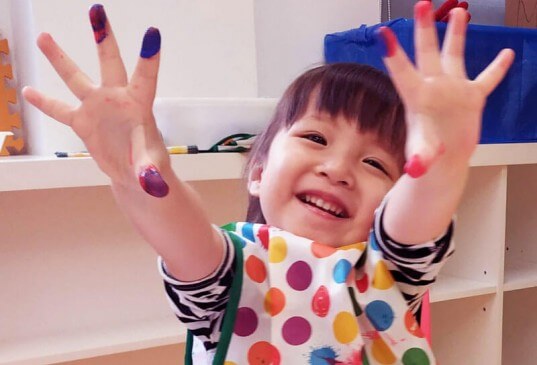 Classes of one hour for TD1
Classes of 1h30 for TD2


Sessions of 10 weeks
4 terms in year




An adult can attend the class for TD1


Maximum of 6 toddlers (TD1), 8 for TD2.