Teacher training
Alliance Française, a reference centre for teaching French in Hong Kong
Throughout the year, Alliance Française provides various teacher training programmes to help teachers pursue continuous professional development or to train aspiring French teachers.
In partnership with the French General Consulate, AFLE (Association des professeurs de FLE de Hong Kong) and France Education International our goal is to foster French language excellence.
Forum Enseignants - accès réservé

Formation continue : 

Habilitation à corriger et examiner le DELF janv.-fév. 2023
International and regional seminars : Les journées de HK, #BELC 2021
Les ateliers du mercredi - French Teaching Workshops

Formation initiale : DAEFLE et Master 1 et 2
Francophonie's Website Francophonie's Website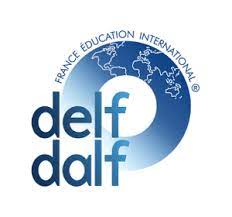 Habilitation

Examiner et corriger les épreuves du DELF

Prochaine session : du 31 janvier au 2 février 2023
Learn More Learn More


Programme BELC Hong Kong 2021
Les modules en lignes et ateliers en présentiel
En juin 2021, le Consulat Général de France à Hong Kong et Macao et l'Alliance Française de Hong Kong ont organisé la seconde édition de l'université régionale #BELC numérique en partenariat avec France Education International. Ce cycle de formation était destiné à tous les professeurs de FLE et aux professionnels du domaine.
Dernière session : juin 2022

Learn More Learn More
Devenir enseignant
grâce aux masters à distance et au DAEFLE

Calendrier
Parcours d'observations et accompagnement DAEFLE
Learn More Learn More
Découvrir l'offre Découvrir l'offre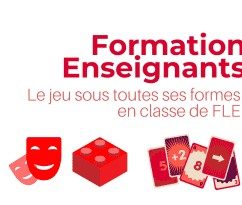 Le jeu sous toutes ses formes en classe de FLE

The Consulate General of France in Hong Kong and Macao, the AFLE and the Alliance Française de Hong Kong offered between June 20 and 23 a series of training workshops for French teachers . Physical presence, human interactions, voice, language transmission in all its verbal and physical dimensions were in the core of this program.