Street Art In France

The street art movement in France can be traced back to the 1970s, when a new form of expression emerged in response to the political and social turmoil of the time. Street artists sought to challenge traditional art forms by creating works in public spaces, which would be accessible to everyone and would bring attention to issues that mattered to them.
Pioneers of French street art
One of the pioneers of street art in France was Blek le Rat, who started creating his signature black and white stencilled rats on the streets of Paris in 1981. He saw his street art as a form of protest, and his rats became symbols of resistance against the consumerist society.
His work quickly gained attention for its unique style and political commentary. Blek le Rat's use of stencils allowed him to create intricate designs quickly and more efficiently than traditional graffiti artists. He inspired a new generation of street artists in France and around the world to push the boundaries of what was considered art, and his influence is still felt today. His contribution to the development of street art in France is immeasurable, and he remains a respected and influential figure in the art world.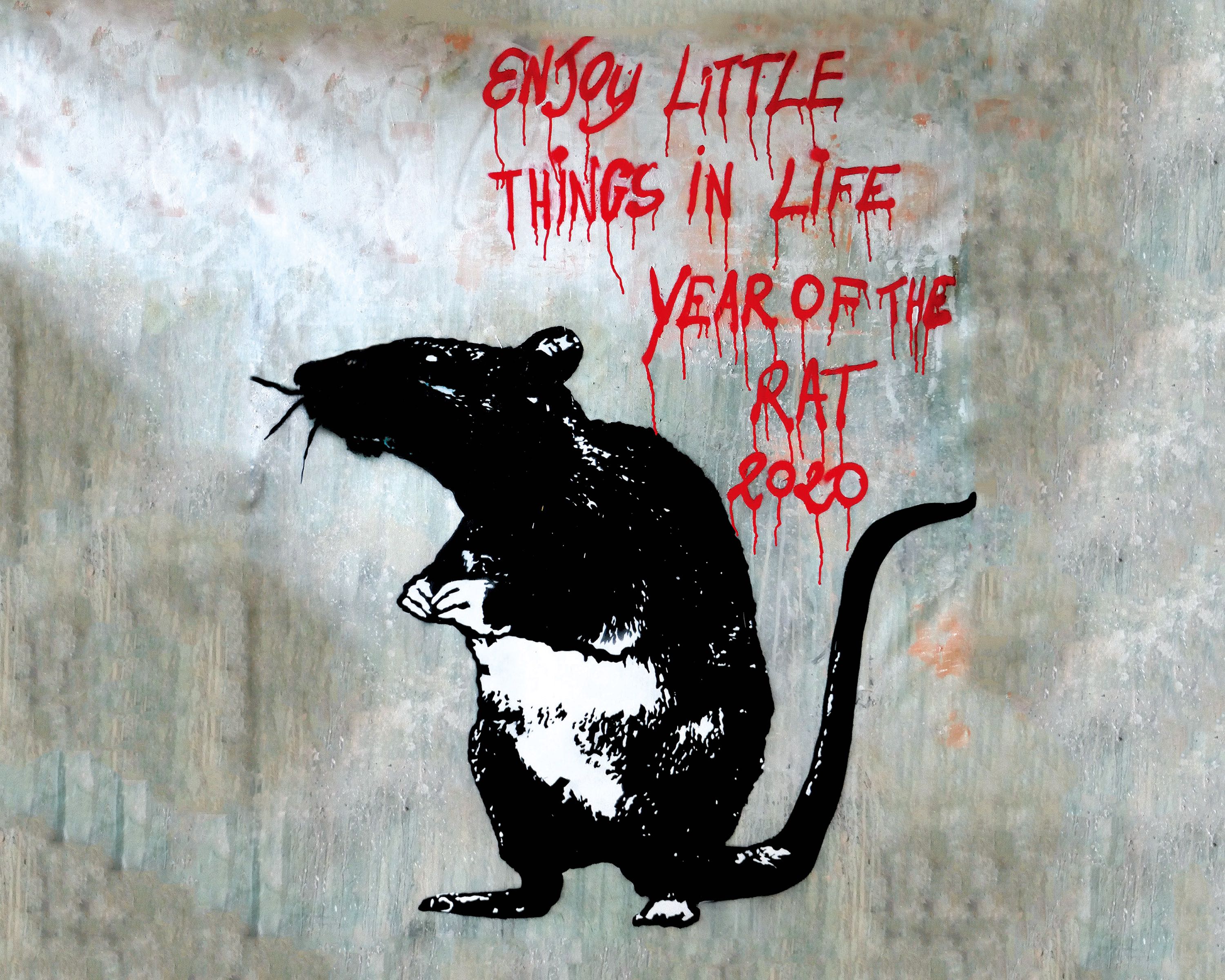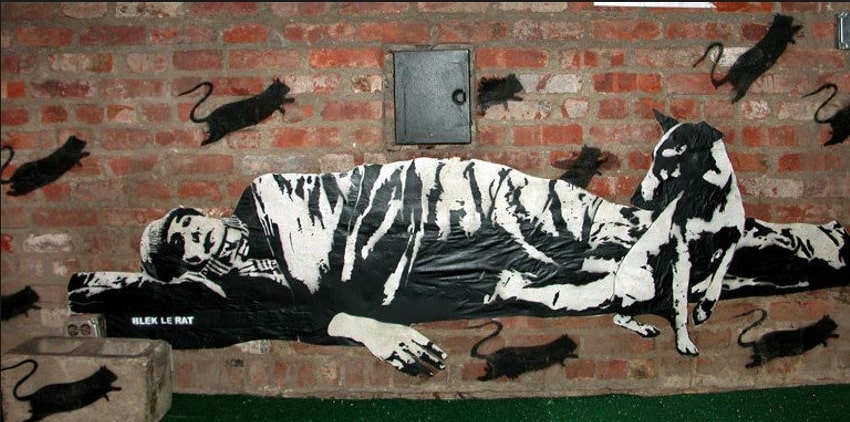 Talking about Blek le Rat and the use of stencils, Taki 183, a Greek-American graffiti artist, is also a key figure of French street art. He started the graffiti movement in New York City in the 1960s and became famous in France in the early 1980s.


Taki 183 was the first to introduce lettering into the street art scene, which would later become a staple of graffiti and hip-hop culture. He was known for his signature tag, which he would write on buildings and other public spaces throughout the city. In the early 1980s, Taki183 moved to France, where he continued to create art and became an important figure in the French street art scene.
Taki183's arrival in France coincided with a period of rapid development and experimentation in the world of street art. His experience and expertise helped to inspire and guide a new generation of French street artists, who were eager to explore new techniques and styles. Taki183's influence can be seen in the work of many French street artists who emerged in the 1980s and 1990s, including Blek le Rat.
Blossoms in the 1990s and 2000s
In the 1990s, the street art movement in France evolved to incorporate more diverse styles and techniques. The advent of new technologies such as spray paint and markers allowed artists to create works that were more intricate and detailed than ever before. Street artists like Invader, who was famous for his Space Invader mosaics, brought a new level of sophistication to the street art scene, and their works became highly sought after by collectors and art lovers.
In the early 2000s, street art became more mainstream in France, and galleries and museums started to take notice of the movement. This recognition brought street art into the mainstream art world, and artists like Banksy, who made a name for himself in the UK, began to gain recognition in France as well.
Street art has continued to evolve in France, and today there are many different styles and techniques that are used to create works in public spaces. Street artists like Speedy Graphito, who is known for his bold and colorful pop art inspired works, and C215, who is famous for his intricate stencils of human figures, have brought new perspectives to the street art scene.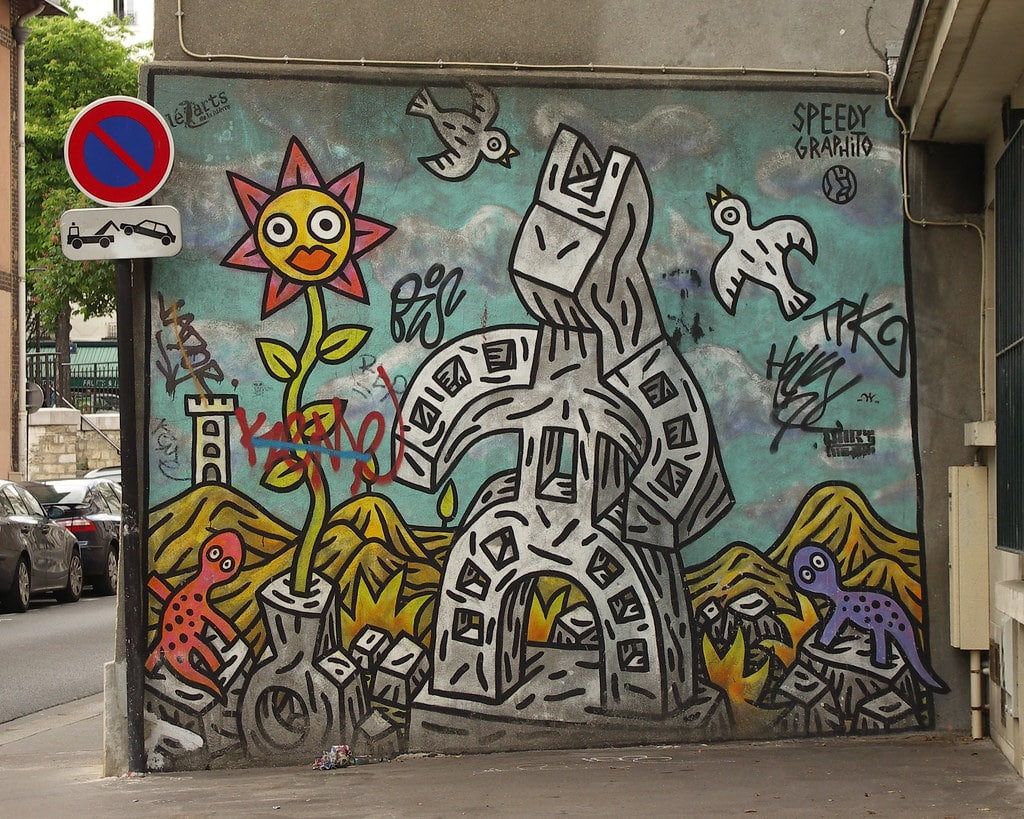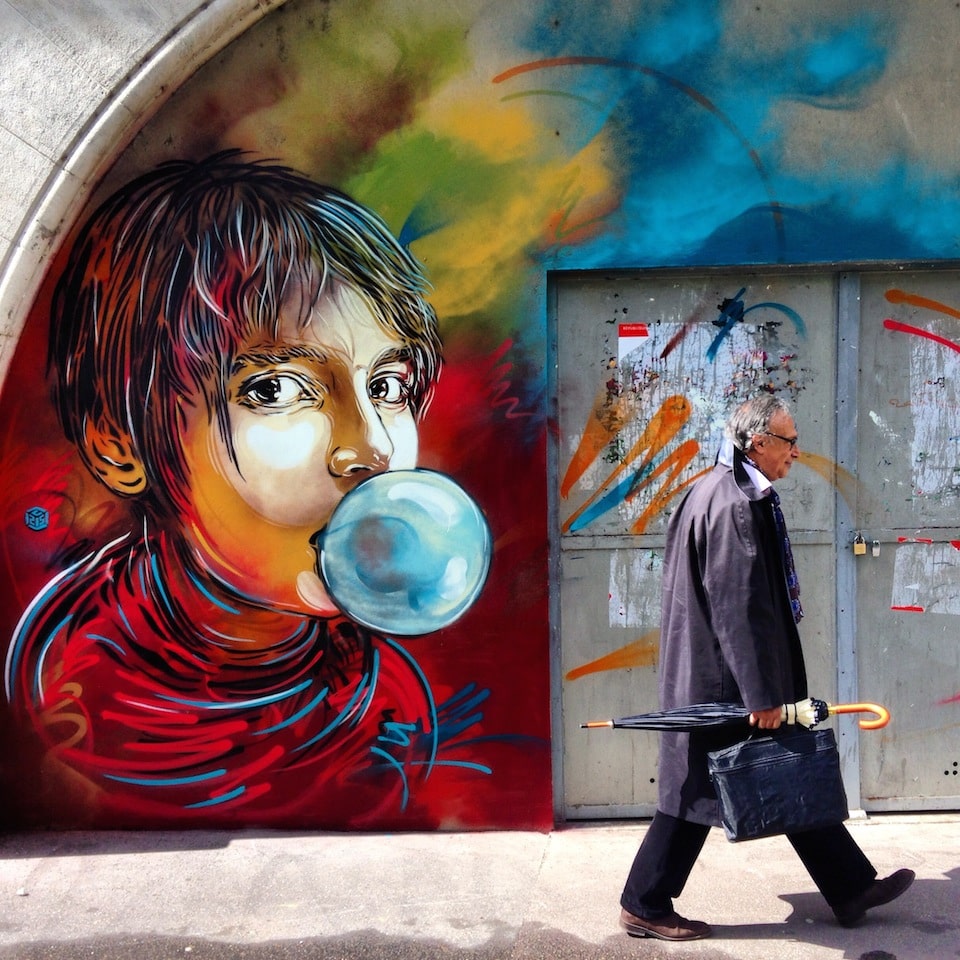 Nowadays...

In recent years, street art has become a popular form of expression for young people in France, who are using it as a way to express their views on social and political issues. Street art has also become a popular form of tourism, with cities like Paris and Marseille offering street art tours and hosting street art festivals.
Despite its popularity, street art continues to face challenges in France. Street artists are often viewed as criminals, and their works are frequently removed or covered up by the authorities. However, this has not deterred the street art community, which continues to grow and evolve.
The street art movement in France has come a long way since its beginnings in the 1970s. It has grown from a form of protest and resistance to a respected and sought after art form. Street art has become a way for artists to express their views and bring attention to important issues, and it continues to evolve and inspire new generations of artists and art lovers.
Interested in French street art?
Watch the programme "Sur Les Murs: le monde d'Orlinski", live or on replay, on TV5MONDE Asie-Pacifique, and visit HKWALLS 2023 exhibition in Soho House this March.
---
Sur Les Murs: le monde d'Orlinski
Urban culture in the company of Richard Orlinski! From Paris to New York, from London to Miami, the famous "rule-breaker" offers an immersion in artistic life and a host of fascinating discoveries. Each episode includes an original interview with a French-speaking street artist and the creation of a joint work.
Directed by: Matthieu Valluet, David Amouzegh, Grégory Baucomont (France, 2021/2022)
Duration: 26 min
Watch Now Watch Now
---
HKWALLS 2023 : EU artists
HKWALLS 2023 street art and mural festival returns for its 8th edition welcoming international and local artists to paint Hong Kong's buzziest Central and Western District from 18 - 26 March. With a fun-packed programme of mural painting, workshops, guided tours, artist talks and an art battle over the 9 day festival, come and join us with a chance to meet artists from Italy, France, Czech Republic, Germany and more.

Central et Western District, Soho House
18 to 26 March 2023
Know More Know More
---
You May Also Like

Appreciating Molière and French theatre: Webinar by Tang Shu-wing and Christophe Tong Yui
Hebe Tien and Baudelaire
New Acquisitions Summer 2022