Peux-tu te présenter en quelques lignes?
Bonjour, je m'appelle Violaine, je suis Chinoise. J'ai habité à Hong Kong pendant 6 ans. Avant, j'ai étudié le cinéma dans mon école de film (The Hong Kong Academy for Performing Arts). Après avoir obtenu mon diplôme, je travaille dans l'industrie cinématographique de Hong Kong. Je fais de la conception sonore pour les films. Je suis sound designer. En même temps, je travaille aussi dans le théâtre. J'ai travaillé dans une compagnie de théâtre qui s'appelle Zuni Icosahedron, c'est un théâtre expérimental, un des neuf grands groupes artistiques de Hong Kong, je suis conceptrice vidéo ici. J'apprends aussi à jouer dans le théâtre physique. En un mot, j'évolue dans le milieu de l'art, j'aime le cinéma et le théâtre. Et Je vais aller à Paris pour mon école théâtre à partir d'octobre.

Hi, my name is Violaine, I am Chinese. I live in Hong Kong for 6 years now. I used to study Cinema at the School of Film and TV - The Hong Kong Academy for Performing Arts. After graduation, I work in the Hong Kong film industry. I do sound design for movies, I am a sound designer. At the same time, I also work for the theatre. I had worked for a company called Zuni Icosahedron, it is an experimental theatre, one of the nine major arts groups in Hong Kong. I worked as a video designer there. I am also learning physical theatre. In short, I grow up in art, I love cinema and theatre. And I am going to Paris to study theatre in October.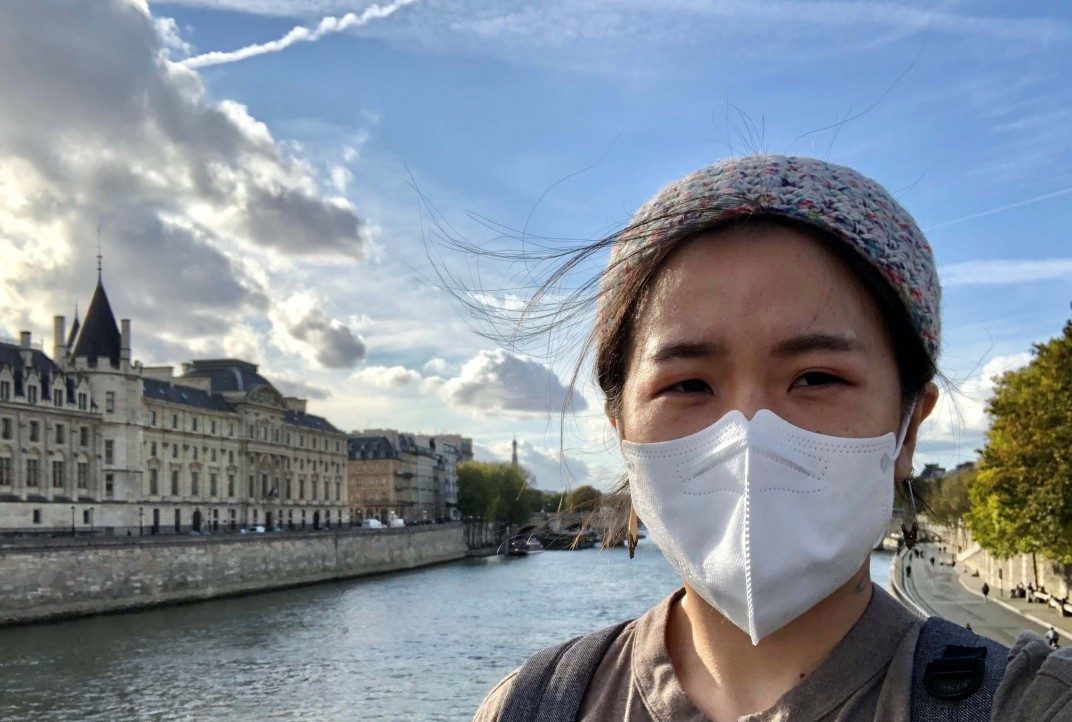 Violaine in Paris, 2020