Throwback to a rich French Summer for universities students

For the second consecutive summer, AFHK had the opportunity to lead two intensive French programmes for seven university students of Hong Kong:
Hong-Kong University
Hong Kong Baptist University
Chinese University of Hong Kong
Education University of Hong Kong
Community College of City University of Hong Kong
Hong Kong Polytechnic University
City University of Hong Kong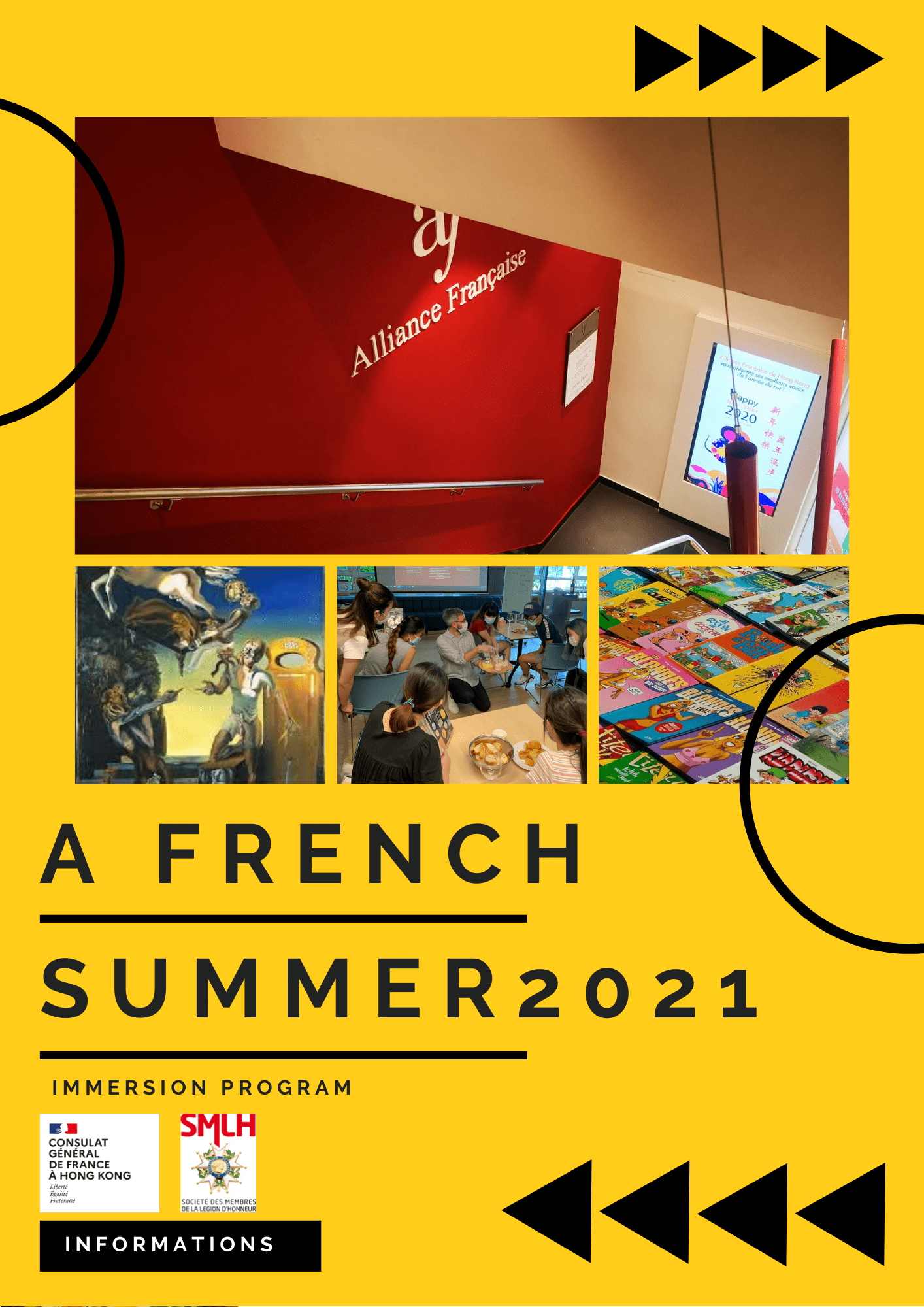 The Consulate General and the Legion of Honour Club - Hong Kong Chapter - had the idea to maintain their joint programme of language scholarships through a "voyage immobile" in our country.

Last July and August, over 90 students, with different levels of competency in French, took part in these Intensive French Classes to strengthen their language skills and develop their knowledge of French culture.
For 3 weeks, students could enjoy French summer in our Jordan centre, through French courses, cultural outings and workshops.
Following a placement test, the students joined the programme that included a total of 36 hours of French classes for 8 groups from levels A1 to B1. Those courses were combined with six cultural workshops such as wine tastings, cooking workshops (Tarte Tatin et Far breton) virtual tours of Le Louvre - la Petite Galerie, viand above all, visits of the Surrealism exhibition at the HKMOA and of the Congo exhibition at the UMAG. Last but not leas, our students experienced an Escale in Paris through our newly digital experience.


"The Summer program was nice because we've been learning and practising every day. I met so many new people, they are all so nice, so kind and helpful." – Sarah


Having university students around our centres for a few weeks was pleasant and we appreciated sharing a taste of France with them. We wish them all the best for the year ahead and we look forward to welcoming new students again for our Autumn term starting on October the 12th.

"The summer program was awesome, I've got to meet lots of new people and focus on my French listening and speaking skills." – Michael