Home
›
Products
›
Afhk-hkfff-2020-camille
HKFFF 2020 Camille
$50.00
HKD


Approx $6.45

USD
Description:
---
AF Library, Jordan Centre
December 4th, 7:30 pm
In French with English subtitles
RSVP necessary: $50 for public; 20% off for AF members
---
Join our screening of « Camille » and get to meet guest photojournalists from
AFP (Agence France-Presse)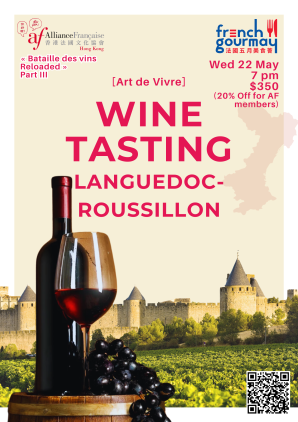 Hong Kong French Film Festival has specially picked 4 films for exclusive screenings at AFHK - Jordan Centre. With diverse genres and themes, HKFFF is excited to present Two of Us (Deux), Camille, Papicha and Looking For Gilles Caron (Histoire d'un regard). Post-screening live, Q&A session will be held.

Camille is a 2019 biopic based on the real life stories of French photojournalist Camille Lepage. We will have among us in the post-screening Q&A session Boris Lojkine, Director of Camille and Philippe Massonnet, guest journalist from AFP - a valuable opportunity to know more about Camille's story, the work of photojournalists and the personal encounters and experiences of these honorable guests.


Camille Lepage
A French photojournalist who set up her backpack in South Sudan (a new state created in 2011) in July 2012, to cover these abandoned and conflicted areas and to bring back new images of these ignored areas, and have them published in major international newspapers. At a very young age 26, this passionate photojournalist has already brought piles of stunning pictures to the world. Unfortunately, she died when reporting the working conditions of children in a diamond mines in CAR.

Boris Lojkine
After shooting two documentary films in Vietnam about the memory of the war (Ceux qui restent in 2001 and Ames Errantes in 2005), Boris Lojkine changes continent to immerse himself in the Africa of migrants and directed Hope, his first fiction, with non-professional actors met in Morocco among migrant communities. Hope was shown and awarded at the 2014 Cannes Critics Week and many other international festivals. Boris Lojkine then directed Camille, his second fiction movie in the Central African Republic. The film won the Piazza Grande Audience Award in Locarno in 2019.

Philippe Massonnet
Philippe Massonnet has been Agence France-Presse Asia Pacific Regional Director since 2015, based in Hong Kong. He was Global News Director of AFP from 2009-2014. Graduated from Strasbourg Journalism School and the National Institute of Oriental Languages in France, he is a specialist of China where he started his career as a freelance journalist mid-80's before joining Agence France-Presse. As a young reporter for AFP he covered the conflicts in Rwanda and Zaïre.

Camille《卡米爾》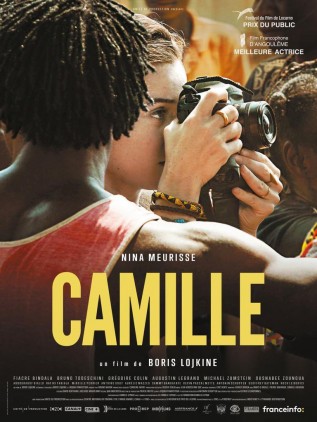 2019 | 90 min | Drama
Colour | France
In French with English subtitles
Director:Boris Lojkine
Cast:Nina Meurisse, Fiacre Bindala, Bruno Todeschini

This is the true and dramatic story of Camille, a young idealistic photojournalist, who goes to the Central African Republic to cover the civil war that is brewing up. She gets there to live her two passions: photography and Africa. However, she slowly loses control of the situation and cannot see the danger grow for herself. The tension rises until concluding the fate of the young journalist.
Most Promising Actress: Nina Meurisse – Cesar Awards, French Film Industry Awards, 2020
Piazza Grande – Locarno Film Festival, 2019