Georges Méliès : Virtual Fantasy - VR experience
Date: 21 Jan 2023, 1:00pm - 4:30pm (GMT+08:00) Hong Kong

AF Library, Jordan Centre
Saturday, 21 January 2023
1 - 4:30 pm
In English with occasional French words / translation
Not for under 8 year-old
Free ; RSVP

---
On the occasion of the 85th anniversary of the death of cinema's first master magician Georges Méliès on 21 January 1938, Alliance Française de Hong Kong organizes a program across different media to honor the great figure : a VR experience specially designed and developed by Ubisoft for the Méliès Museum, entitled Georges Méliès: Virtual Fantasy (Fastasies virtuelles) and a screening of the maestro filmaker Martin Scorsese' film Hugo (Hugo Cabret) - his personal love letter to early cinema and the pioneers in the medium including Méliès.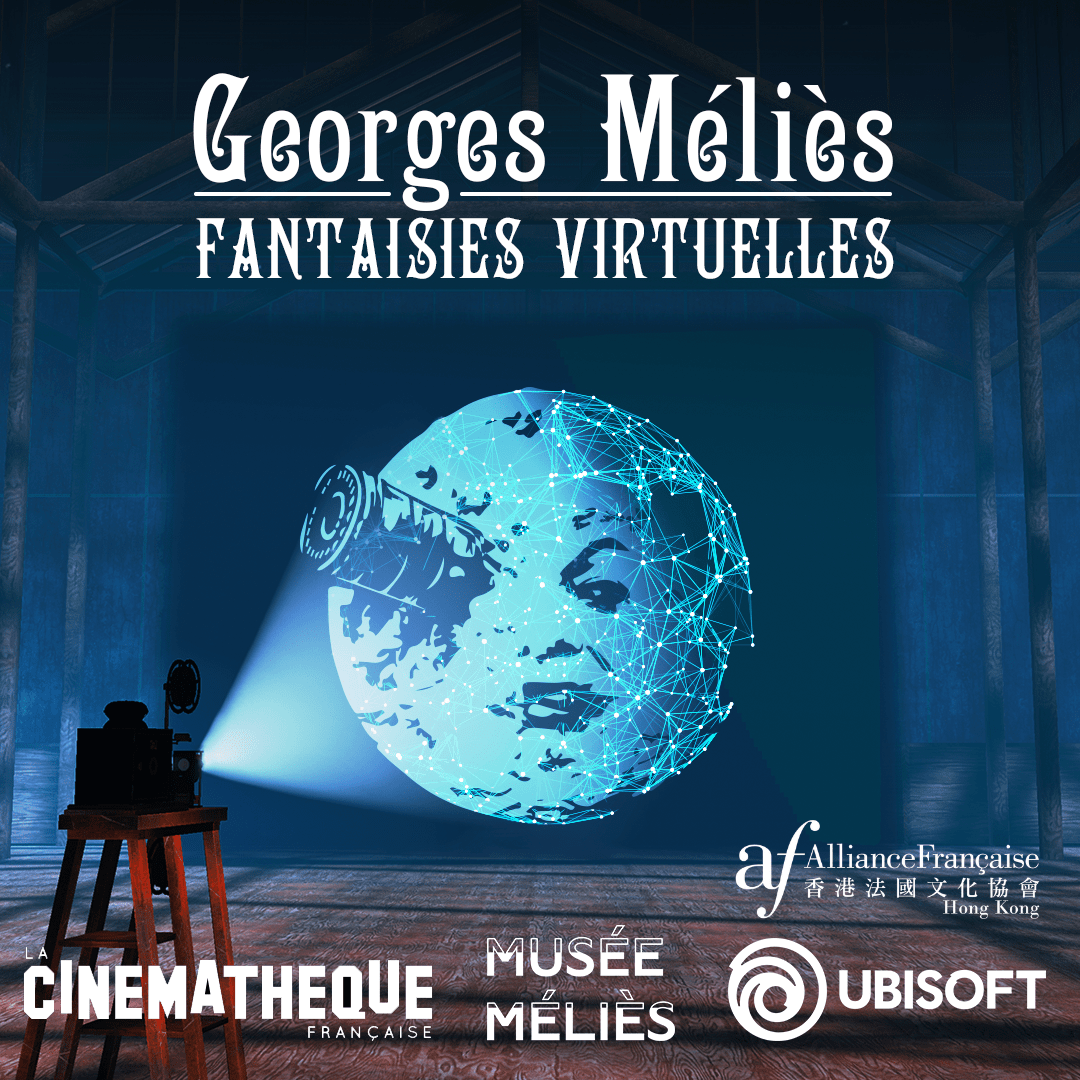 Ubisoft pays tribute to the father of special effects, whose innovative and dreamlike work prefigurated the magic offered by digital creation.
Accompanied by Georges Méliès' camera, you start your journey inside the original studio, where Méliès himself will appear and take you through three of his most iconic movie sets – unless you are inside the movies themselves? Get closer to the Devil's Cauldron, fly to the Moon and confront the Snow Giant! (Le chaudron infernal ; À la conquête du pôle ; Le voyage dans la Lune)
An original mix of archival movie images and 3D reconstitutions, this VR experience was specifically created for the new Méliès Museum, opening in January 2021 at the Cinémathèque Française in Paris.
The experience lasts about 5 minutes.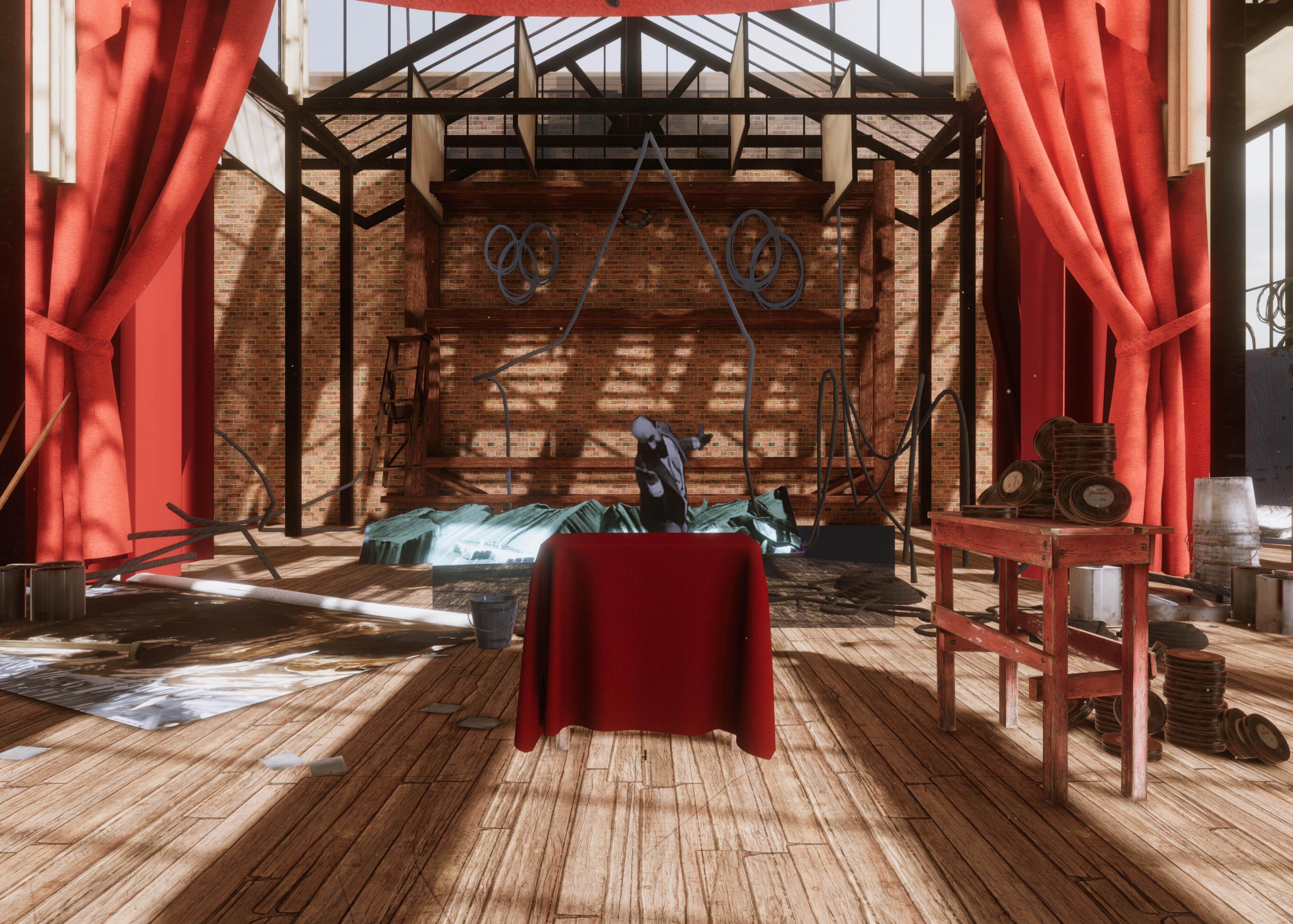 Screening of Méliès' fantastic works
During the afternoon we will also screen a marathon of 15 of his most notable short films as well as a documentary "Georges Méliès: Cinema Magician", all in the collection "The Magic of Méliès" produced by Kino Entertainement.
1 pm
Short film collection:

The Untamable Whiskers (1904) - The Cook in Trouble (1904)
Tchin-Chao, the Chinese Conjurer (1904) - The Wonderful Living Fan (1904)The Mermaid (1904)
The Living Playing Cards (1905) - The Black Imp (1905)
The Enchanted Sedan Chair (1905) - The Scheming Gamblers Paradise (1905)
The Hilarious Posters (1906) - The Mysterious Retort (1906)
The Eclipse (1907) - Good Glue Sticks (1907)
Long Distance Wireless Photography (1908) - The Impossible Voyage (1904)
2:30 pm
Georges Méliès: Cinéma Magician
Documentary, 20 min, dir. Patrick Montgomery & Luciano Martinengo
In English; no subtitles
3:30pm
Short films collection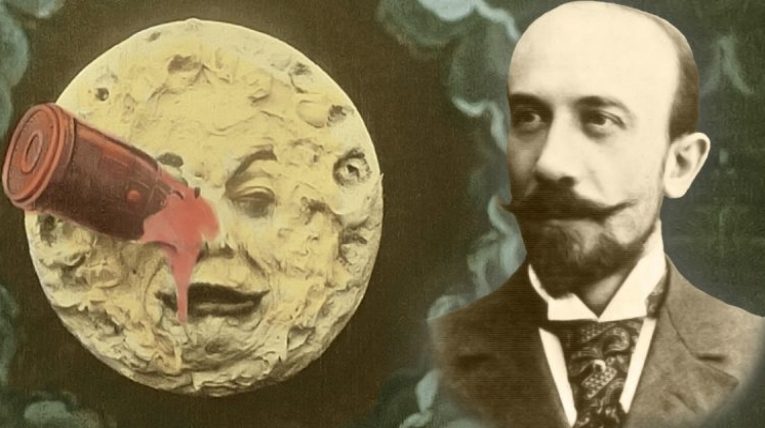 French pioneer of early cinema: Georges Méliès
A director, inventor, magician, and also painter, he was a major figure of early cinema, shortly after the invention of the "Cinématographe" by the French Lumière brothers in 1895.
Starting from 1896, he was active as a filmmaker for 17 years, and worked in a studio located in Montreuil-sous-Bois in Paris. He directed around 600 movies, ranging from one to forty minute-long. He mainly focused on three genres: fairy tale and fantasy, science-fiction (sometimes based on Jules Verne's novels), and historical reconstitution. He is most famous for his Trip to the Moon ("Le Voyage dans la Lune", 1902). But many others are sadly considered lost nowadays.
Méliès was a skilled handyman, never out of ideas for new technical experiments. He arguably used the first story-boards, pyrotechnical and optical effects, crossfading, animated models, overprinting, editing effects, colour effects on film, to name but a few. He handled almost every aspect and step in the movie making process: script, set, costumes; he played in, produced and distributed his own movies.
Film makers such as Walt Disney, George Lucas, or Terry Gilliam all acknowledged Méliès' legacy and influence on their own work.
Having collected a tremendous amount of archives and objects in relation to Méliès' work, the French Cinémathèque recently opened Musée Méliès. Within 800 m2, it is a trip throughout the history of cinema, featuring over 300 machines, costumes, posters, drawings, and models.
This event is possible thanks to: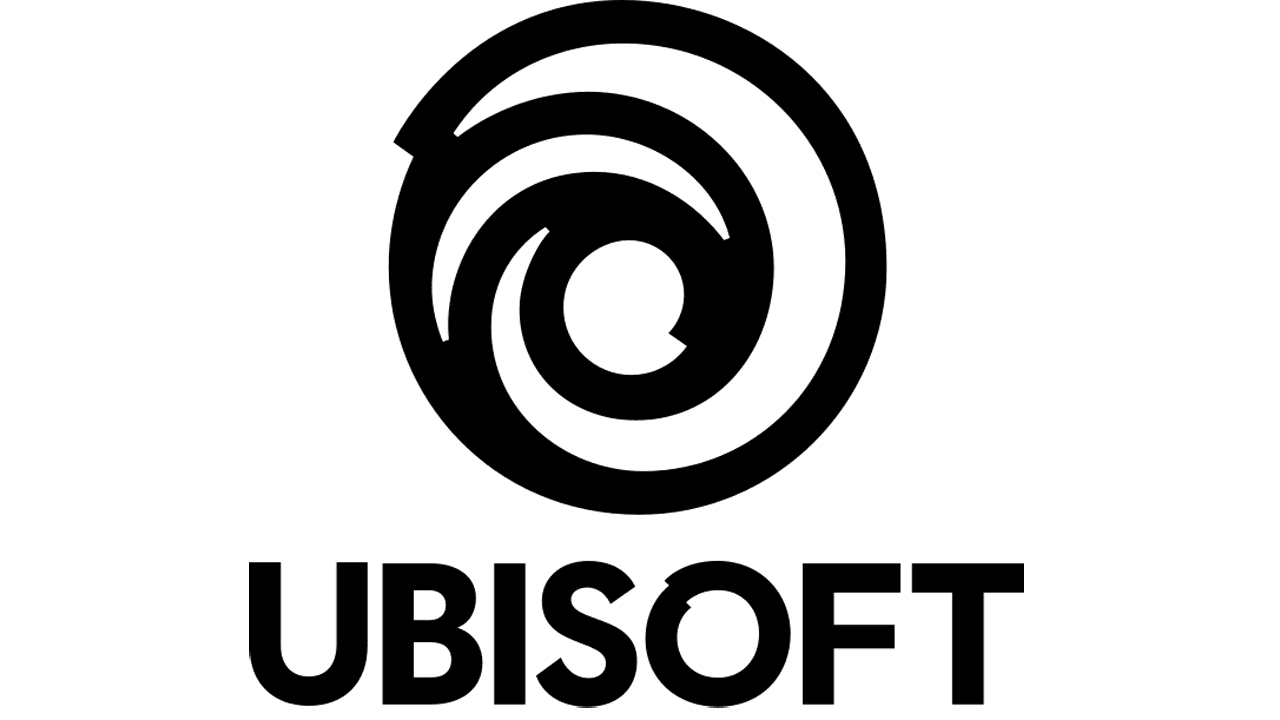 Sorry, you've missed the RSVP deadline for this event.