Ciné-club : Hugo Cabret
Date: 18 Jan 2023, 7:00pm - 9:30pm (GMT+08:00) Hong Kong

---
AF Library, Jordan Center
Wednesday, 18 January, 2023
7 - 9:30 pm
In English with English Subtitles
For all ages
$50 ; Free for AF members
---
On the occasion of the 85th anniversary of the death of cinema's first master magician Georges Méliès on 21 January 1938, Alliance Française de Hong Kong organizes a program across different media to honor the great figure : a VR experience specially designed and developed by Ubisoft for the Méliès Museum, entitled Georges Méliès: Virtual Fantasy (Fantaisies virtuelles) and a screening of the maestro filmaker Martin Scorsese' film Hugo (Hugo Cabret) - his personal love letter to early cinema and the pioneers in the medium including Méliès.
Original title: Hugo
French title: Hugo Cabret
Director: Martin Scorsese

Production year: 2011
Genre: Adventure / drama / mystery
Duration: 126 mins

Synopsis:
Orphaned and left with a mysterious machine by his clockmaker father, Hugo Cabret attempted to fix the complicated mechanics on his own by stealing parts from toy store in the Montparnasse station, owned by Georges Méliès and encountered his goddaughter Isabell along the way. Together they departed on a spectacular journey that uncovered Georges' former identity as the wonderful stage magician in his own film company and his relationship with the secrets left behind by Hugo's father.
Winner of 5 Academy Awards (including Best Cinematography, Best Art Direction and Best Visual Effects), this movie presents the magic of humanity and purpose finding while paying a vibrant tribute to the legendary French illusionist and pioneer of cinema Georges Méliès (1861-1938), played by renowed British actor Sir Ben Kingsley.
Trailer:
French pioneer of early cinema: Georges Méliès
A director, inventor, magician, and also painter, he was a major figure of early cinema, shortly after the invention of the "Cinématographe" by the French Lumière brothers in 1895.
Starting from 1896, he was active as a filmmaker for 17 years, and worked in a studio located in Montreuil-sous-Bois in Paris. He directed around 600 movies, ranging from one to forty minute-long. He mainly focused on three genres: fairy tale and fantasy, science-fiction (sometimes based on Jules Verne's novels), and historical reconstitution. He is most famous for his Trip to the Moon ("Le Voyage dans la Lune", 1902). But many others are sadly considered lost nowadays.
Méliès was a skilled handyman, never out of ideas for new technical experiments. He arguably used the first story-boards, pyrotechnical and optical effects, crossfading, animated models, overprinting, editing effects, colour effects on film, to name but a few. He handled almost every aspect and step in the movie making process: script, set, costumes; he played in, produced and distributed his own movies.
Film makers such as Walt Disney, George Lucas, or Terry Gilliam all acknowledged Méliès' legacy and influence on their own work.
Having collected a tremendous amount of archives and objects in relation to Méliès' work, the French Cinémathèque recently opened Musée Méliès. Within 800 m2, it is a trip throughout the history of cinema, featuring over 300 machines, costumes, posters, drawings, and models.

This event is possible thanks to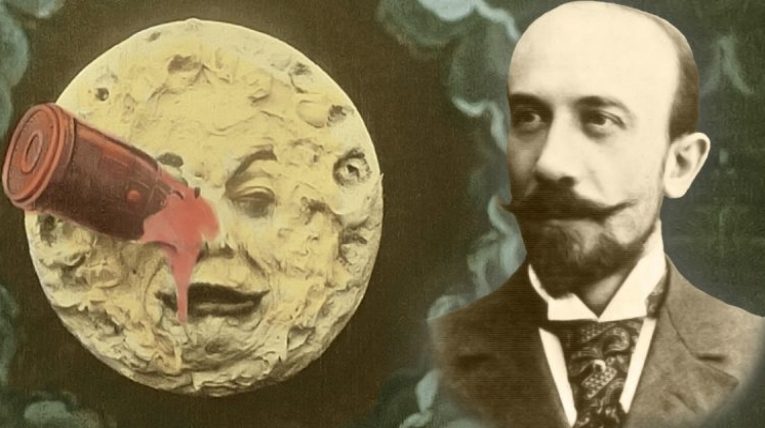 Sorry, you've missed the RSVP deadline for this event.