Ciné-club : Petit Vampire
Date: 31 Aug 2022, 7:00pm - 8:30pm (GMT+08:00) Hong Kong

---
AF Library, Jordan Centre
Wednesday, 31 August, 2022
7 - 8:30 pm
In French with English subtitles
For all ages
$50 - Free for AF members
---
Due to adverse weather, the ciné-club previously scheduled on 24 August is now postponed to 31 August.

Release Date : 2020
Genre : Animation, Fantastic, Humour
Duration : 1h 21m
Director : Joann Sfar
English Title : Little Vampire
Based on the Petit Vampire comic book series by Joann Sfar
Main Voice Cast : Camille Cottin, Alex Lutz, Jean-Paul Rouve
Synopsis :
Little Vampire lives in a haunted house with a merry band of monsters, but he's terribly bored... He's been ten years old for 300 years, so pirate ships and the movie club long ago ceased to be much fun for him. His dream? To go to school and make friends. But his parents don't see things that way; the outside world is far too dangerous. Accompanied by Fantomate, his faithful bulldog, Little Vampire escapes from the manor in secret, determined to meet other children. He soon befriends Michel, a little boy as clever as he is endearing. But their budding friendship attracts the attention of the terrifying Gibbous, an old enemy who has been on the trail of Little Vampire and his family for years...
From 8 years old
Paying a kids-friendly hommage to classic horror movies, this subtle tale dealing with the themes of alterity and tolerance will delight children and adults alike !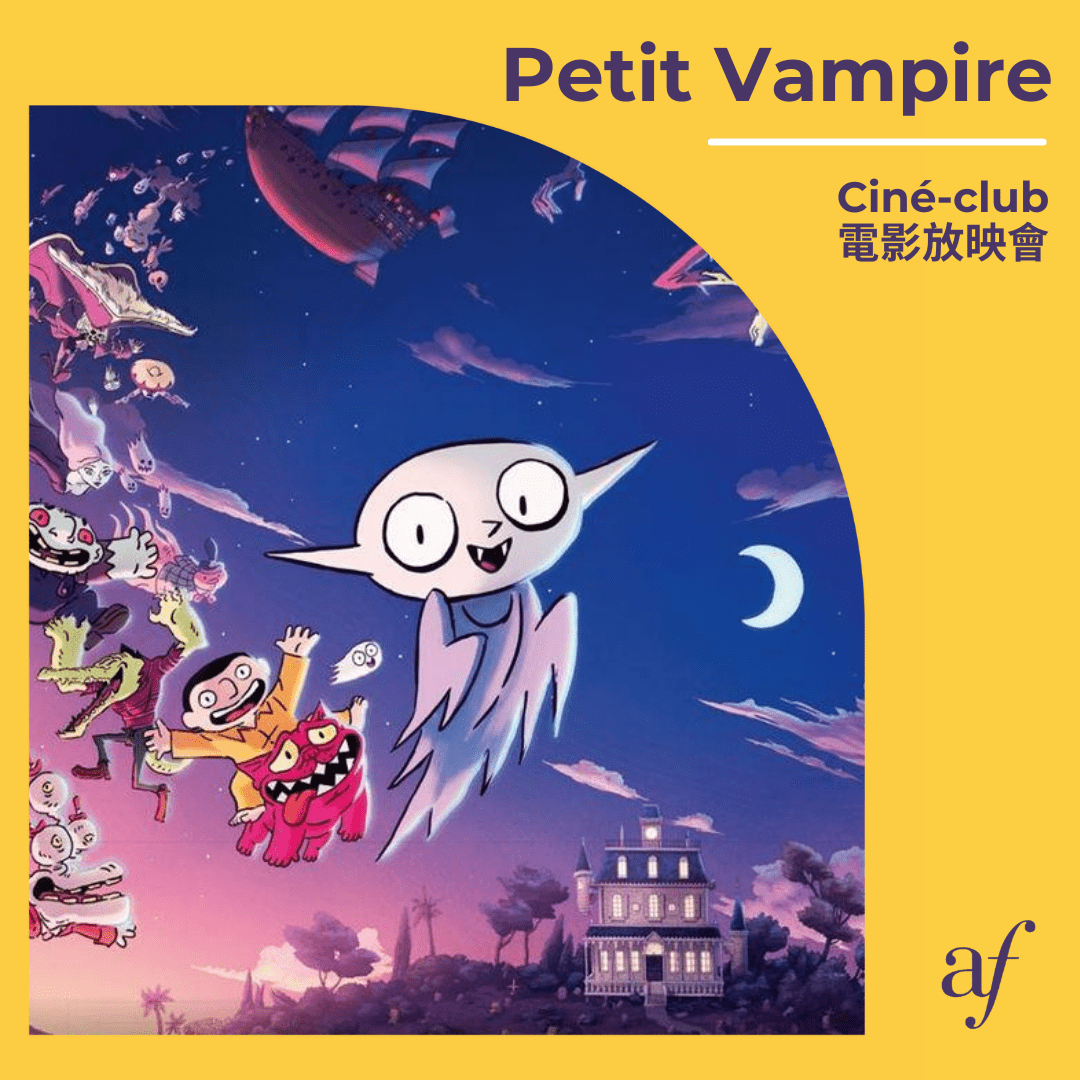 Joann Sfar
Born in 1971 in Nice, Joann Sfar is a prolific comic book artist, writer, and director, whose most famous works include Le Chat du Rabbin (The Rabbi's Cat), Donjon, Klezmer, and Petit Vampire (all available at the Jordan library!), to name but a few.
Alongside other artists who started their career in the 1990s, such as Lewis Trondheim, Manu Larcenet or Marjane Satrapi, Joann Sfar contributed in radically changing the landscape of French-language comic books, dealing with more mature themes, and exploring the genre of autobiography.
After the critical and commercial success of many of his books, Joann Sfar started directing movies with Gainsbourg, vie heroique (Gainsbourg: A Heroic Life), Le Chat du Rabbin (adapted from his own comic book), and La Dame dans l'auto avec des lunettes et un fusil (The Lady in the Car with Glasses and a Gun). Also adapted from his own comic series, Petit Vampire is Joann Sfar's fourth feature film.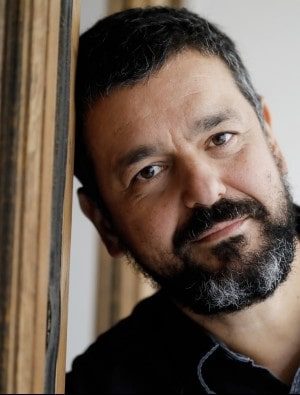 ---

*Participants must follow the anti-pandemic measures and arrangements by the Organiser. The arrangement of activity is possible to be changed in light of COVID-19 and government measures.
1. Eating or drinking is not allowed.
2. A face mask must be worn at all times and your body temperature must be checked at the entrance on the ground floor at the reception before entry.
3. The use of the "LeaveHomeSafe (LHS)" app is mandatory. You must also present a valid printed or digitally stored COVID-19 vaccination record or Medical Exemption Certificate QR code as instructed by our staffers.
4. All Vaccine Pass (VP) requirements will be observed (unless you are exempt): for further details, please click here.
5. The decisions of Alliance Francaise de Hong Kong will be final and prevails.
Sorry, you've missed the RSVP deadline for this event.