Ciné-Club - Les Grands Esprits
Date: 18 Sep 2019, 7:00pm - 9:00pm (GMT+08:00) Hong Kong

---
AF Library,
Jordan Centre
In
French
with English subtitles

Free
---
It's movie time at the Alliance Française!
For the next few months, we will offer you a cinematic programmation centered on education. The first screening of the series will be on September 18th.
Les Grands Esprits (Great Minds, 2017) directed by Olivier Ayache-Vidal

Duration: 1 h 46 min

Teacher in the most prestigious highschool in the country, François enjoys the life he's always known, in the intellectual and bourgeois society of Paris. Trapped in a situation where he's forced to accept a job in a school of a tough underprivileged suburb, he finds himself confronted to his own limits and to the upheaval of his values and certainties.
Watch the trailer here :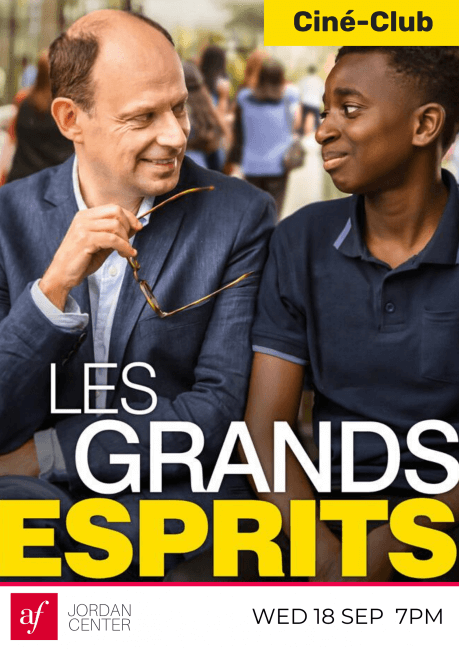 Sorry, you've missed the RSVP deadline for this event.