Open Morning
Date: 19 Aug 2019, 11:00am - 1:00pm (GMT-12:00) International Date Line West

Let's celebrate the end of the summer together!
On August 19, 6 intensive summer courses will come to an end. As we don't like good byes at Alliance Française, we've decided to make it a happy event!
You are the parent of a student, one of their many friends, or simply a person curious about AF and our work, come and join us for a morning of fun activities, a few treats (miam miam les crêpes), a certificate award ceremony and … who knows… maybe some singing and dancing (though we cannot make any promise about the latter).


Free event.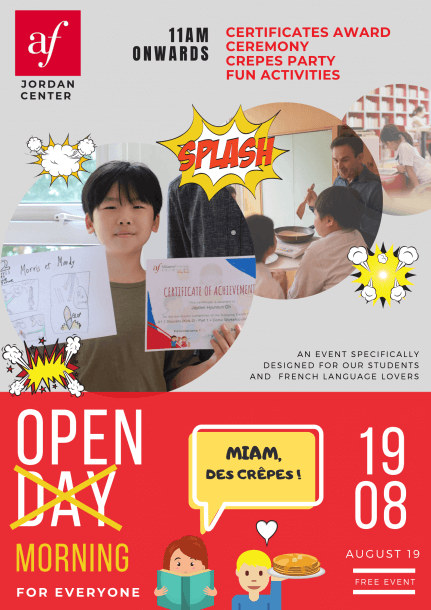 Sorry, you've missed the RSVP deadline for this event.