French Speak Dating at HK Book Fair
Date: 18 Jul 2019, 2:00pm - 2:45pm (GMT+08:00) Hong Kong

French Pavilion
French Pavilion returns with FRENCH FANTASY: Iconic decor and magical splendor of the Palace of Versailles.
Bestselling French novelist Bernard Werber on the unsuspected power of imagination…
and many other French cultural activities. Stay tuned!

Join us for a French Speak Dating in Hong Kong Book Fair ! on thursday 18th.
With over 30 million books sold worldwide, Bernard Werber is one of France's most widely read authors. His work has been translated into 35 languages. His bestseller, The Ants trilogy, raises questions regarding interspecies communication. How can we imagine aliens that do not look like us or animals we know?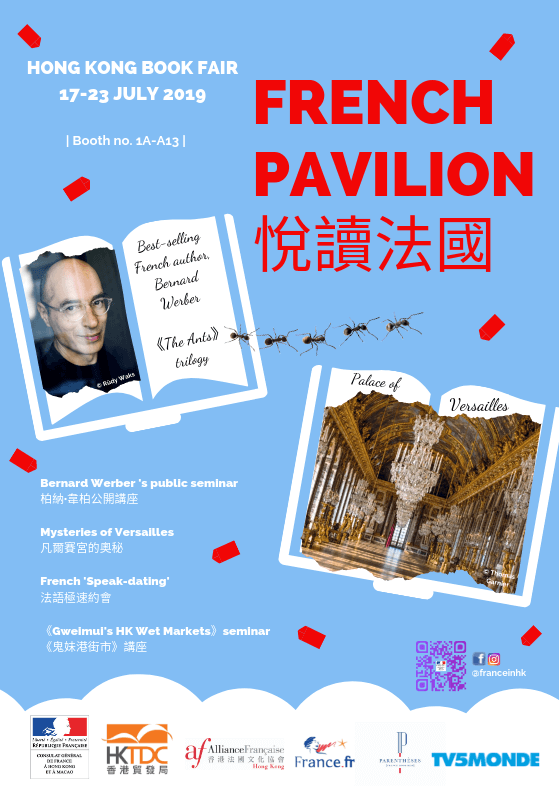 July 18th, 2 - 3 pm
In French
Free
Sorry, you've missed the RSVP deadline for this event.