Summer Program 2020 - HK universities
Date: 22 Jul 2020 9:30am - 10 Aug 12:00am (GMT+08:00) Hong Kong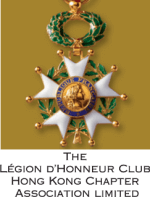 POSTPONED on 22nd July

STUDENTS
This program is designed for selected students by French Consulate in HK and Universities partners.
PREREGISTRATION - see below
3 weeks - Time-schedule - 10 am - 1 pm (Monday to Friday)
General French Course - 45h

UPDATE - More information about the program

Register to HKinFrench
Check here in your group.
Sorry, you've missed the RSVP deadline for this event.