Home
›
Products
›
Afhk-handmade-perfume-workshop
Handmade Perfume Workshop
$620.00
HKD


Approx $79.08

USD
Description:
AF Library, Jordan Centre
Thursday, 9 February 2023
7 - 8:30 pm
In Cantonese and English
For adults only
$620 - $550 for AF members
---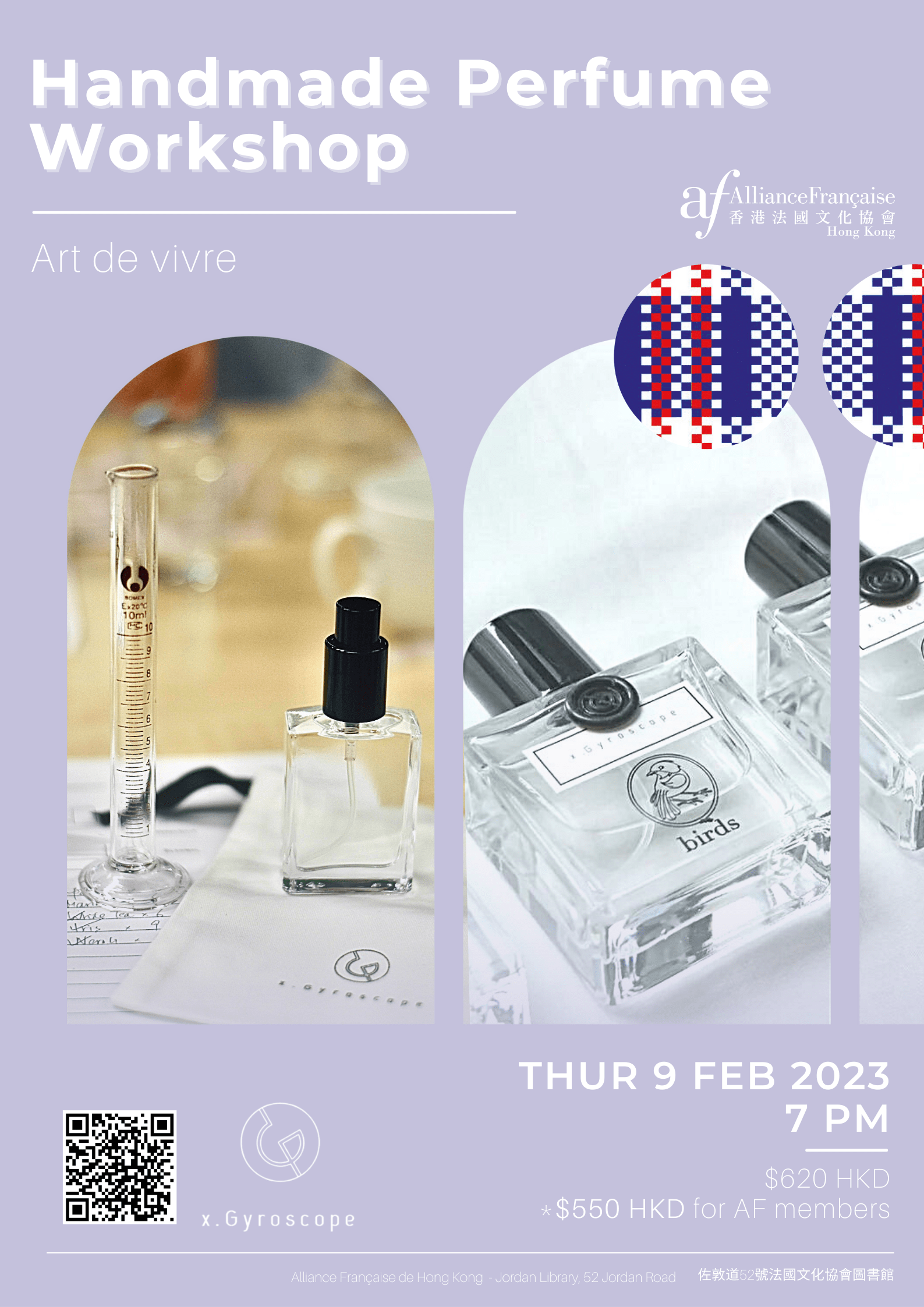 "The gods create scents, men make perfumes."
"Les Dieux créent les odeurs, les hommes fabriquent les parfums."

Jean Giono
"If love is a sin, a good perfume is what drives you to commit it".
"Si l'amour est un péché, un bon parfum est ce qui vous pousse à le commettre."

Jean-Paul Guerlain
With Valentine's Day (la Saint-Valentin) approaching, are you still searching for a memorable gift for your beloved partner? Or like others, you simply want to indulge yourself with a special little gift? This exclusive handmade perfume workshop may be a nice option.
In the 1.5-hour workshop, more than 20 types of ingredients and fragrances will be provided for you to handcraft your unique perfume. Under the guidance of the perfume designer from x.Gyroscope, you will learn about various types of fragrances and their specificity, and explore the important principles of perfume blending. At the end of the experience, you will take home a 30-ml flask of your bespoke perfume, named by yourself.


x.Gyroscope is a lifestyle handmade brand based in Hong Kong, known for its perfume collection. Getting inspiration of Mother Nature herself, it aspires to paint and create an immersive scenario through scent.
Here's to explore x.Gyropscope's website, Instagram, and Faceboook.
Throwback to some highlights of our previous collaboration with x.Gyroscope in 2021.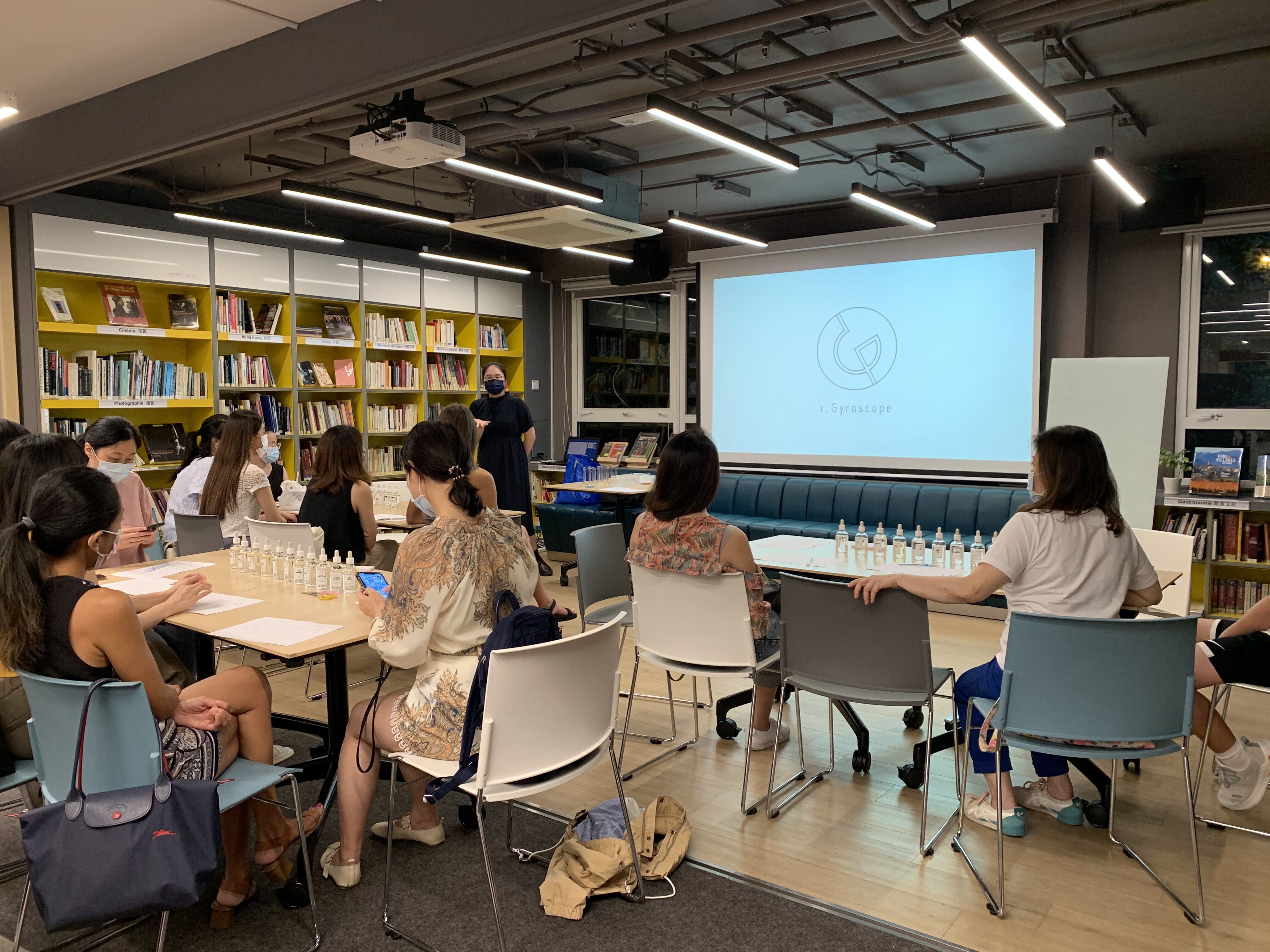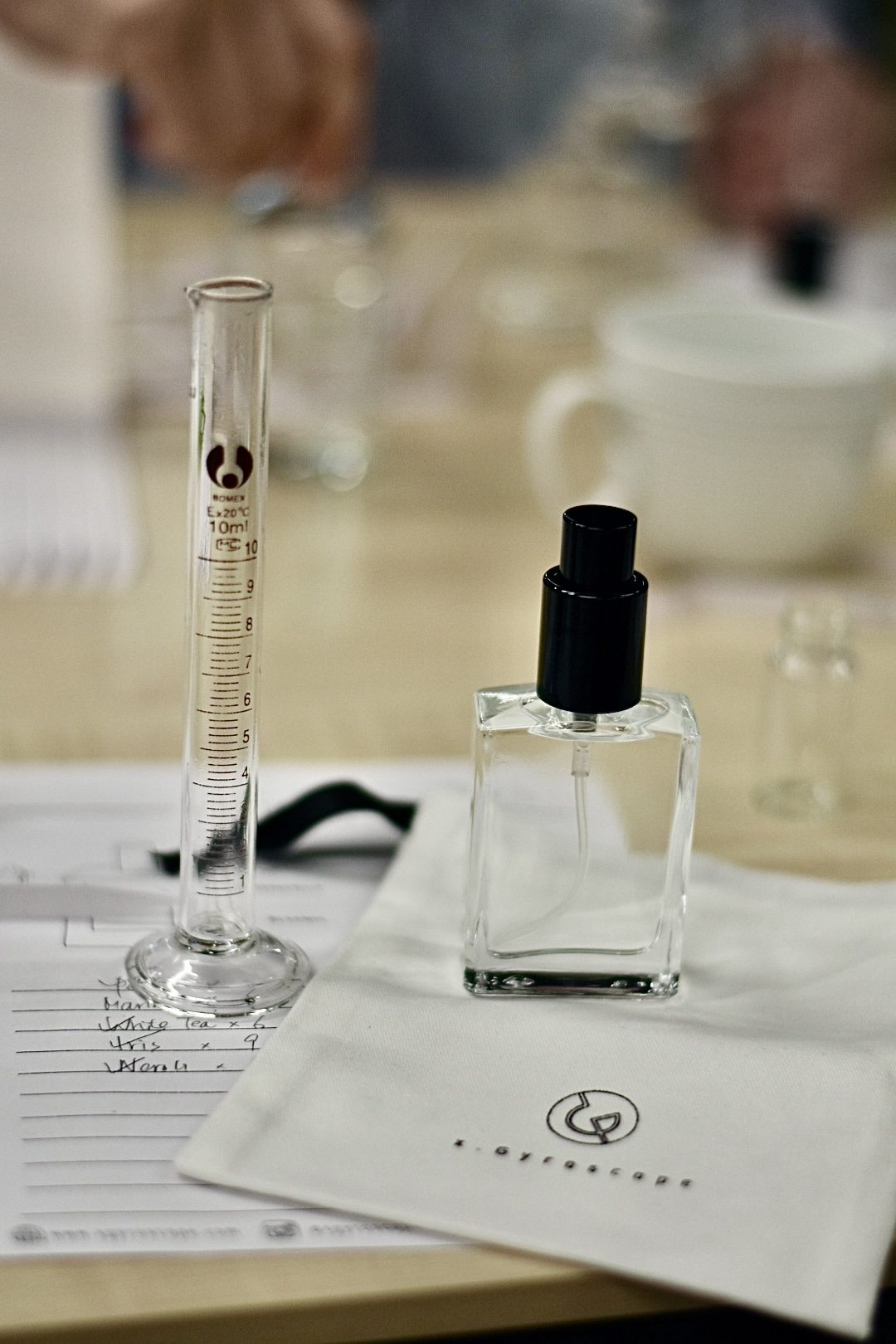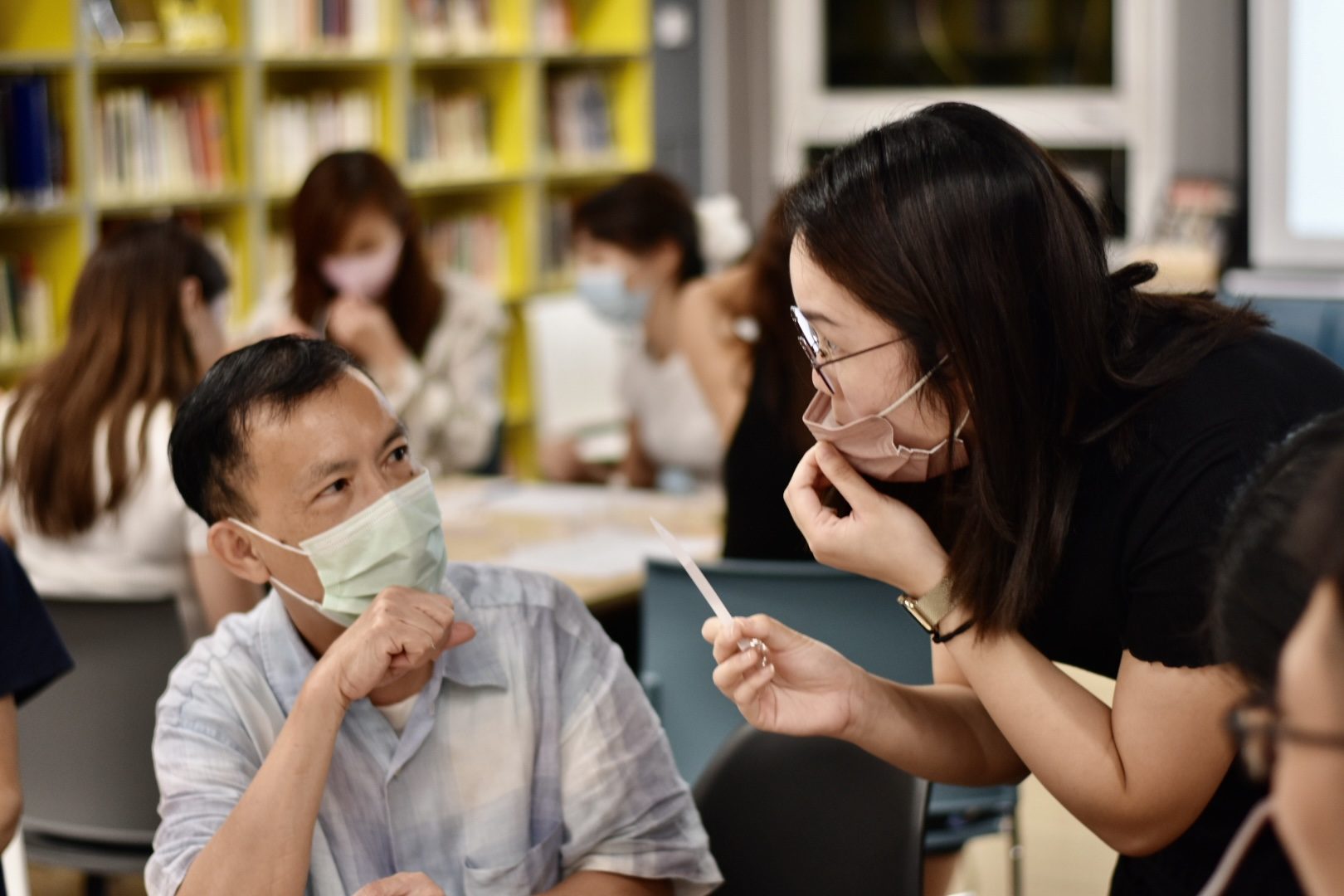 This event is possible thanks to: