Home
›
Products
›
Afhk-2-11-screening-and-talk-maan-faa-tung
(2/11) Screening & Talk : Maan Faa Tung
$40.00
HKD


Approx $5.11

USD

SOLD OUT!
Description:
---
AF Library, Jordan Centre
Wednesday, 9 November, 2022
7 - 8:15 pm
In French with English & Chinese subtitles / Talk in English
For adults only
$40 - Free for AF members

Due to adverse weather conditions on 2 November, the event has now been postponed to 9 November.
---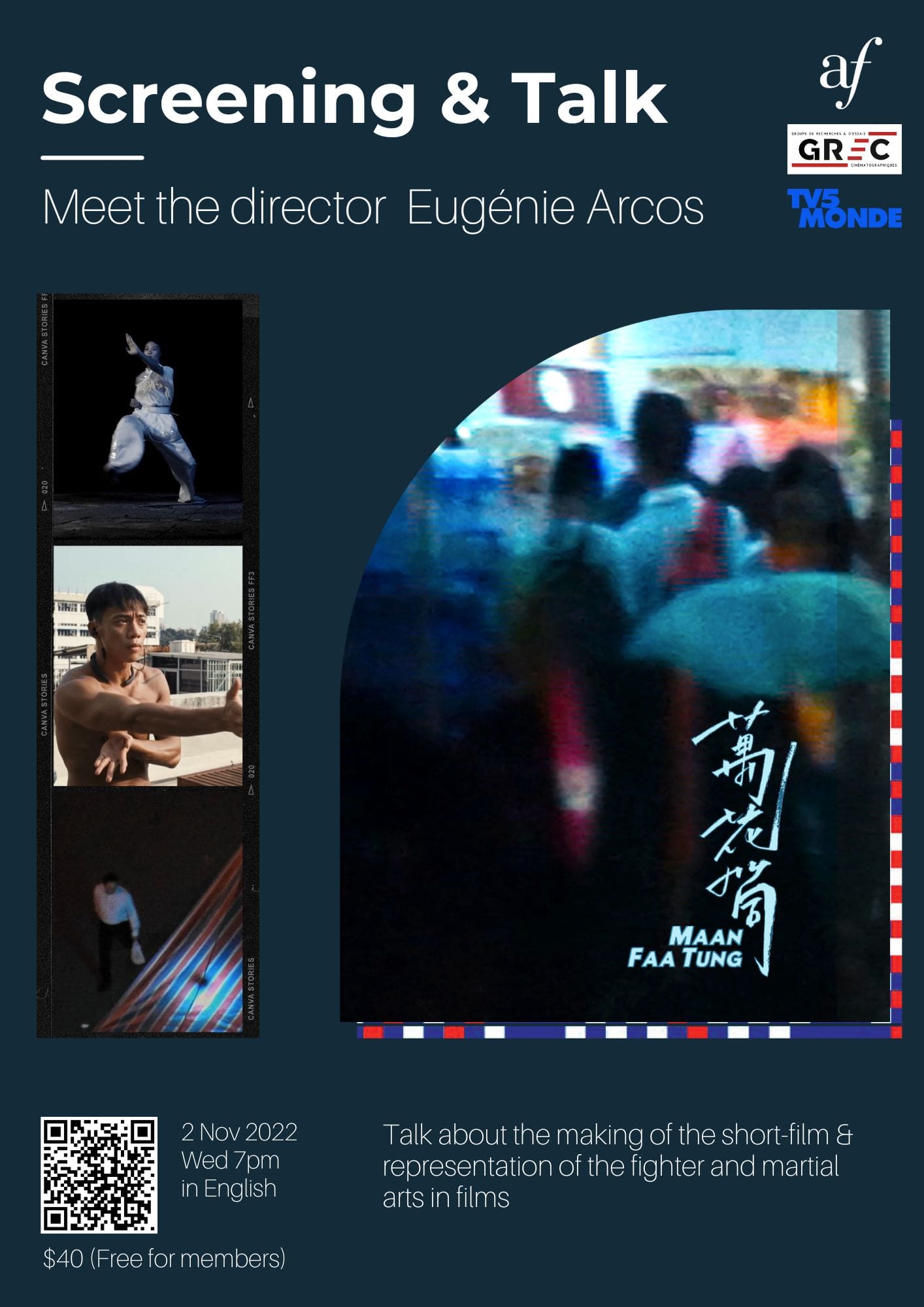 Production year: 2020
Genre: Short-film , Action, Myth
Duration: 29 m

Director: Eugénie Arcos
Main Cast: German Cheung Man Kit

Synopsis:
In Hong Kong, a stranger wanders and films frantically monologuing next to her camera. Through the windows of the buildings she penetrates the intimacy of the flats, in the streets she lingers over unknown faces, swallowed by the city she seeks to record what exceeds her. It's after founding a kaleidoscope on the ground that she meets the man with tattoos - he is haunted by a fight.
Trailer:
Talk with the director : Eugénie Arcos
Eugénie Arcos, young filmmaker and pursuing a Master in Film studies in 2018, produces, writes and directs this debut short-movie. With the help of G.R.E.C. (Groupe de recherches et d'études cinématographiques), she finishes the post-production of the film in 2020 and Maan Faa Tung is born.
The film has since been selected into different film festivals and screenings:
- at the Nouvel Odéon in Paris: 2020
- at the Festival des Cinémas différents et expérimentaux de Paris: 2021
- at La Clef: 2021
- at the Festival Cinébrut in Marseille: 2022
The collaboration between Eugénie and experienced Hong Kong actor and action director German Cheung Man Kit (張文傑) is at the heart of this projet; they have gathered a team of Hong Kong and French talents to make it possible. The cross-cultural encounter - between the 2 languages and the 2 cinemas - is at the same time the centre of the narrative.
Eugénie will join us for the post-screening talk to discuss her experience of making the short-film, and share some of her research on the representation of the fighter and martial arts in film.


This event is possible thanks to: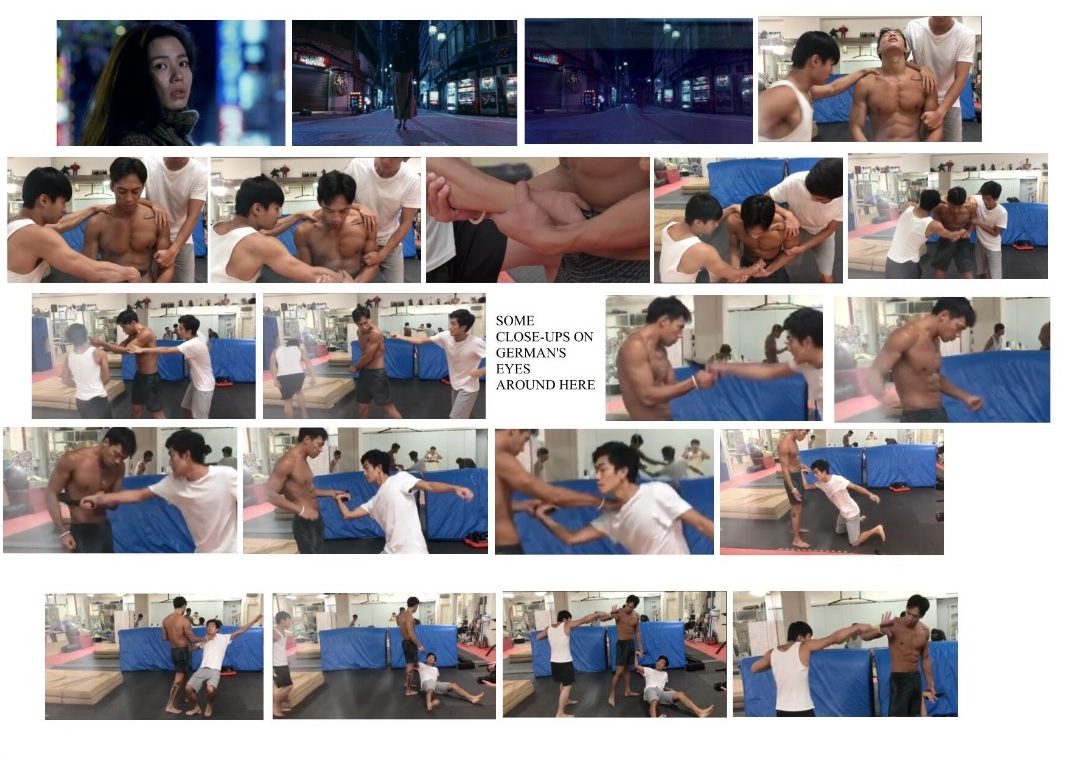 ---
*Participants must follow the anti-pandemic measures and arrangements by the Organiser. The arrangement of activity is possible to be changed in light of COVID-19 and government measures.

1. A face mask must be worn at all times and your body temperature must be checked at the entrance on the ground floor at the reception before entry.
2. The use of the "LeaveHomeSafe (LHS)" app is mandatory. You must also present a valid printed or digitally stored COVID-19 vaccination record or Medical Exemption Certificate QR code as instructed by our staffers.
3. All Vaccine Pass (VP) requirements will be observed (unless you are exempt): for further details, please click here.
4. The decisions of Alliance Francaise de Hong Kong will be final and prevails.