HKFFF Screening - We Won't Grow Old Together - Nous ne vieillirons pas ensemble
Date: 02 Dec 2021, 7:30pm - 9:15pm (GMT+08:00) Hong Kong

AF Library, Jordan Centre
December 2nd, 7:30 - 9:20 pm
In French with English subtitles
RSVP necessary: $50 for public; 20% off for AF members
---
Nous ne vieillirons pas ensemble
《難相廝守》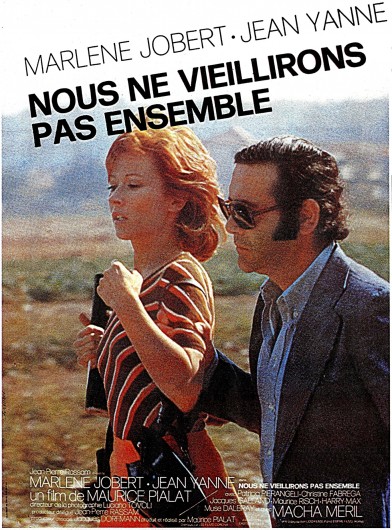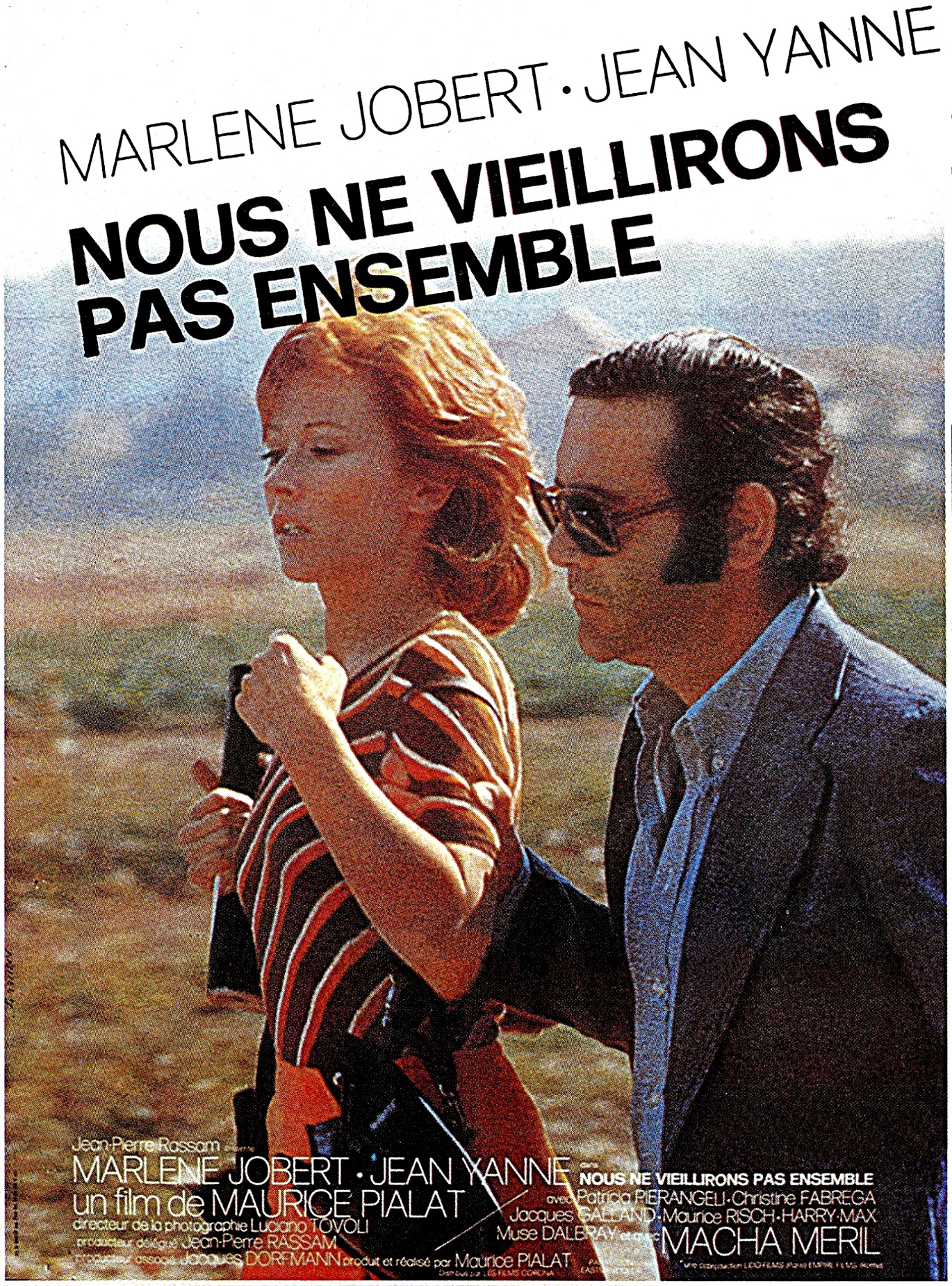 Free seating 不設劃位

1972 | 110 mins | Romance, Drama
Colour | France
In French with English subtitles
Director:Maurice Pialat
Cast:Marlène Jobert, Jean Yanne
The end of an affair. Neither violent nor sentimentalised but instead dissected through recurrence and repetition. Closely based on Pialat's experiences and own novel, yet at the same distanced and detached, non-judgemental with regards to either side the film is of brutal honesty about endings so often made cinematically bittersweet. Jean Yanne was awarded the Cannes Interpretation award.
導演莫里斯皮亞勒赤裸裸自我批判,把前妻和情人的故事搬演,說「難相廝守」,即使不再愛妻子,但因妻子是他成長的一部份,他想永遠擁有她,於是哀求她跟自己一起工作。前妻美雪蓮自始成為他的監製。皮亞勒倒不介意展示自己的窩囊和下流,他很明白男人在愛情裡總是自私無情殘忍,結果自作自受。

Best Performance for an Actor: Jean Yanne - Cannes Film Festival 1972


Sorry, you've missed the RSVP deadline for this event.