Home
›
Products
›
Cooking-workshop-cooking-workshop-la-tarte-au-citron-28-sep
Cooking Workshop - La Tarte au citron (28-Sep)
$280.00
HKD


Approx $35.68

USD

SOLD OUT!
Description:
---
AF Library, Jordan Centre
Tuesday, September 28th
7:00 pm
In English with occasional French words / translation
For adults only
$280 - 20% off for AF members

---
Here comes another classic: Lemon tart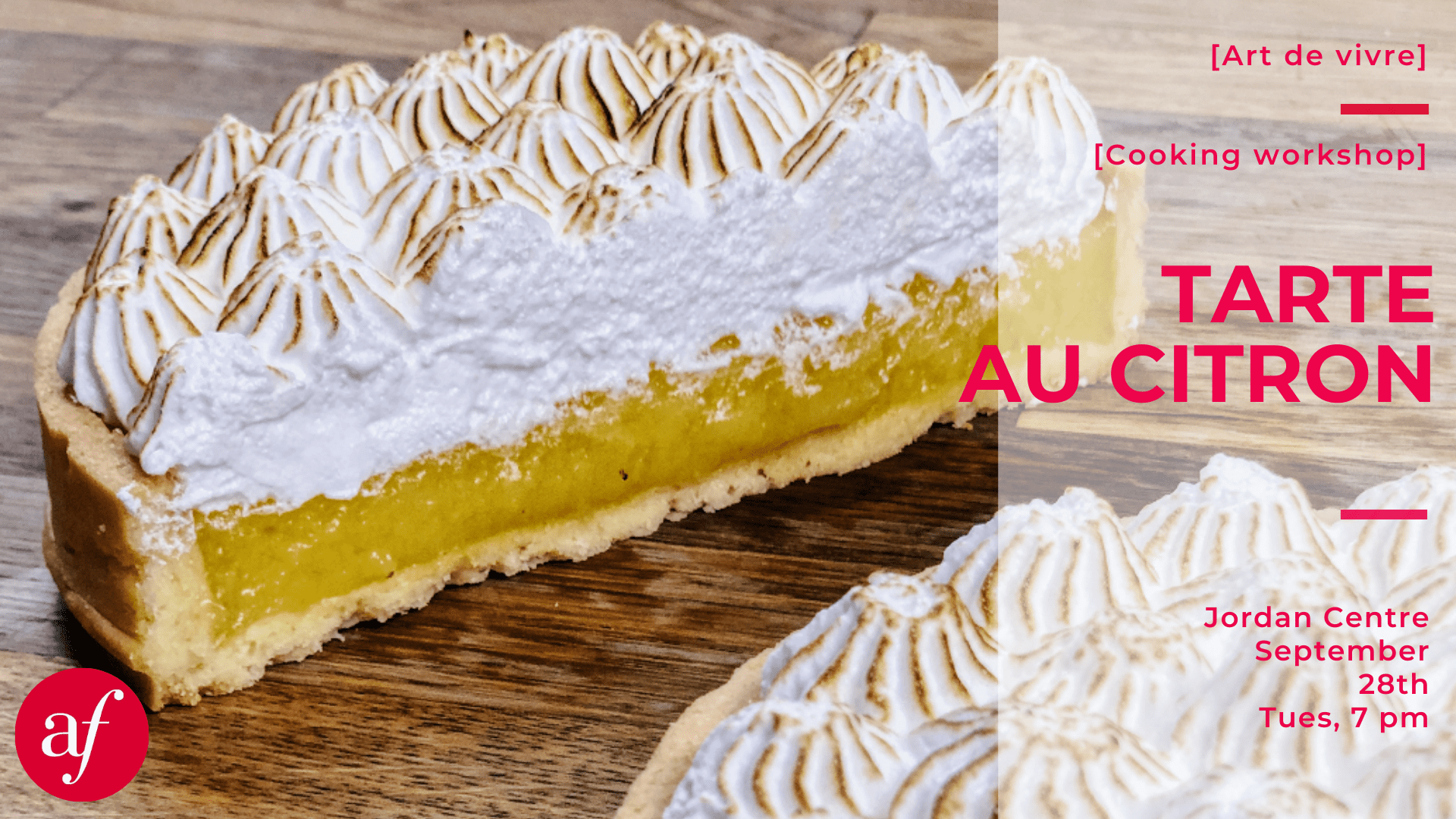 La tarte au citron is a classic dessert dish in French gastronomy. Yes it is now well-known all around the world and you can easily find it in English speaking countries, but its roots are indeed in France. It is said to have been served to the French King in the 19th century. And nowadays it is one of the most well-known tarts in France, made in families, served in restaurants and sold in bakeries (boulangerie), cake shops (pâtisserie) and supermarkets.
It has a pastry shell, with a lemon flavoured filling or curd, usually composed of eggs, sugar, lemon juice and zest, and cream. One may eventually top it with meringue. And this workshop will feature the one with meringue; la tarte au citron meringuée.
Join us and with our experienced French teacher and passionate cook Betty Grisoni, learn more about the stories and how to make them! Bon appétit !


Pricing policy updates :
To enjoy the 20% discount, interested AF members should log in and register individually. Discount is not applicable to Additional Guests option.