Home
›
Products
›
Afhk-14-9-cine-club-mais-vous-tes-fous
(14/9) Cine-club : Mais vous êtes fous
$50.00
HKD


Approx $6.39

USD

SOLD OUT!
Description:
---
AF Library, Jordan Centre
Wednesday, 14 September, 2022
7 - 8:35 pm
In French with English subtitles
For all ages
$50 - Free for AF members
---
Release Date: 2019
Genre: Drama
Duration: 1hr 35m

English Title: Losing It
Director: Audrey Diwan
Script Written by: Audrey Diwan and Marcia Romano
Main Actors: Céline Sallette, pio Marmaï, Carole Franck, Valérie Donzelli

Synopsis: 

Roman's love for his family is all-consuming. He adores his wife Camille and their two daughters. He is constantly embracing all three, holding them tight as if terrified of losing them at any moment. Roman is afraid – every moment of every day, he is living a lie, hiding a dangerous secret. For years, he's been trapped in a terrible addiction, and for years, he has covered up all traces of it. Roman hates this lie that has poisoned his life, and will poison the lives of those dearest to him. And then the truth is revealed – will their love be able to survive?
Trailer:
Audrey Diwan
Audrey Diwan is a famous French director and also a scriptwriter. Her recent film in 2021 - L'événement (Happening), which based on the 2000 novel of the same name written by Annie Ernaux won the 2021 Golden Lion award in the Venice Film Festival and thereafter, the film received numerous praises across the globe and so as the director herself as well.
Mais vous êtes fous (Losing It) is her first directed film in 2019, and it is also the year that marked her identity as a full-fledged director. This film received good reviews from various French movie critics platforms such as Allociné, Télérama, Les Inrockuptibles and others. The last even claimed that "this film sketches a rather beautiful allegory on couples."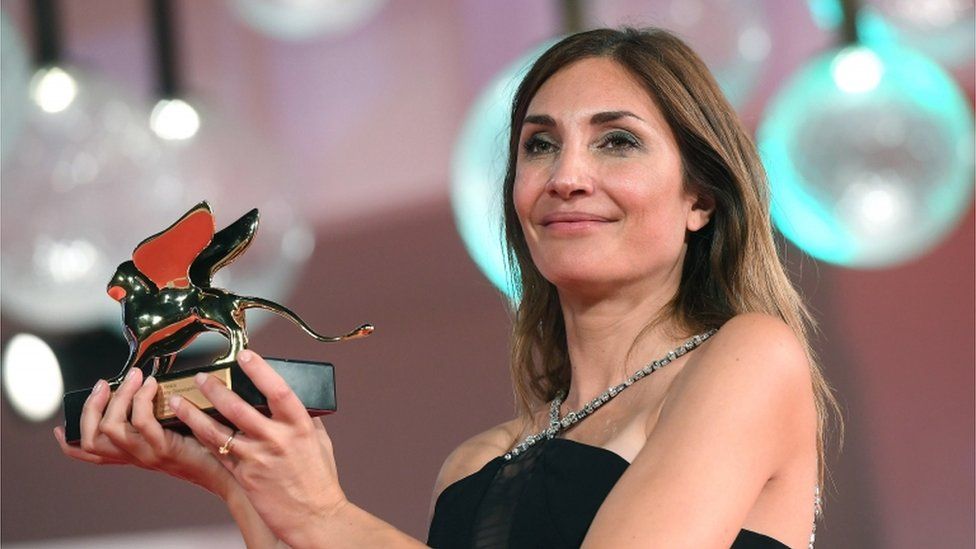 *Participants must follow the anti-pandemic measures and arrangements by the Organiser. The arrangement of activity is possible to be changed in light of COVID-19 and government measures.
1. Eating or drinking is not allowed.
2. A face mask must be worn at all times and your body temperature must be checked at the entrance on the ground floor at the reception before entry.
3. The use of the "LeaveHomeSafe (LHS)" app is mandatory. You must also present a valid printed or digitally stored COVID-19 vaccination record or Medical Exemption Certificate QR code as instructed by our staffers.
4. All Vaccine Pass (VP) requirements will be observed (unless you are exempt): for further details, please click here.
5. The decisions of Alliance Francaise de Hong Kong will be final and prevails