Ciné-club - Avril et le monde truqué
Date: 07 Oct 2020, 7:00pm - 9:00pm (GMT+08:00) Hong Kong

---
AF Library, Jordan Centre
October 7th
7 - 9 pm
In French with English subtitles
Free

---

During the Fête du cinéma d'animation (Animated Film Festival), from 14 to 31 October, Alliance Française will bring to you two screenings as well as a free streaming service for a wide variety of feature and short films. The first screening will feature Avril et le monde truqué.
Let's dive into an alternate dystopian steampunk world...
An animated film by Christian Desmares and Franck Ekinci, whose graphic universe is designed by renowned comic author Tardi. Best feature film of Annecy International Animation Film Festival in 2015.
English title: April and the Extraordinary World
Duration: 1h46 min
1941. The world is radically different from the one usually depicted in history. Napoleon V reigns over France, where, like everywhere else on the globe, scholars and scientist are mysteriously disappearing, depriving humanity of major inventions. This has been going on for seventy years. Unaware in particular of the radio, television, electricity, aviation, and the combustion engine, this world has got stuck in out-of-date technology, as though slumbering in nineteenth century knowledge, governed by coal and steam.  In this strange world, April, a young girl, sets out to find her scientist parents, who have disappeared. April is accompanied by Darwin, her talking cat, and Julius, a young street urchin. This trio must cope with the dangers and mysteries of this Extraordinary World. Who has been kidnapping the scholars and scientists for decades? And for what sinister purpose?

Watch the trailer here:



Born in 1946, Jacques Tardi is among the most famous comic book artists in France. With a very personal style, he explored topics such as Paris Commune, the horrors of World War I, or noir detective stories. Very realistic and yet sometimes with a touch of fantastic, his stories often take place in a highly documented Paris, whether it is around WWI (Adèle Blanc-Sec), in the 1950s (Nestor Burma), in the 2000s (La Débauche). Aside of his own original stories, he adapted into comic book numerous novels by Léo Malet, Jean-Patrick Manchette, Didier Daeninckx or Jean Vautrin. April and the Extroardinary World is not based on one of the books, but draws its inspiration from them, while Tardi provided concept arts and character design.
This event is part of the worldwide Fête du cinéma d'animation, coordinated by the Association Française du Cinéma d'Animation. The film screenings are made possible with the platform provided by Institut Français.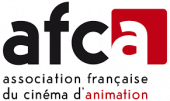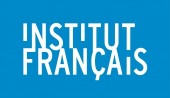 Sorry, you've missed the RSVP deadline for this event.