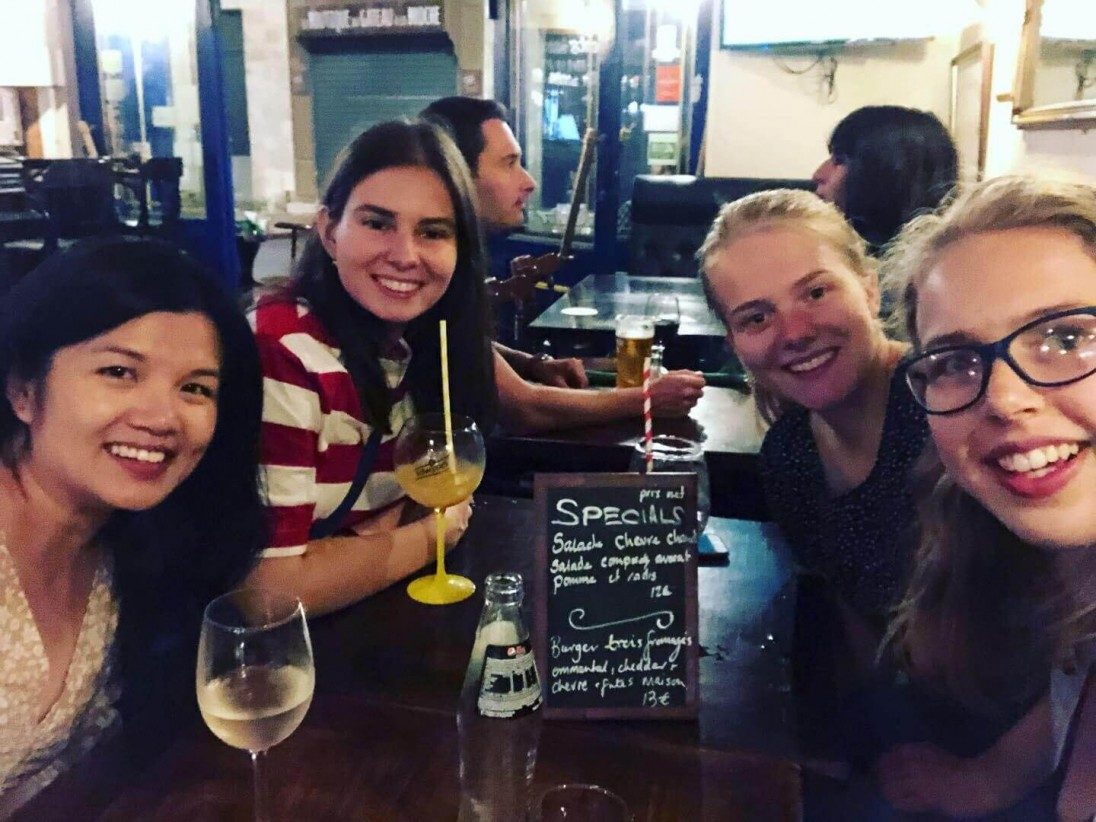 Sharon (left)
Peux-tu te présenter en quelques lignes ? Can you introduce yourself in a few words?
Je m'appelle Sharon. J'étudie le français à l'Alliance Française de Hong Kong depuis 2 ans.

Hello, my name is Sharon. I have been studying French at Alliance Française in Hong Kong for 2 years.
Pourquoi étudies-tu le français ? Why are you studying French?
J'étudie le français parce que j'aime voyager, rencontrer de nouveaux amis et apprendre sur les différentes cultures. J'aime la nourriture de France et le rouge vin aussi. Je veux pouvoir comprendre le menu dans les restaurants français.

I study French because I like to travel, meet new friends and learn about different cultures. I love French food and red wine too. I want to understand the menu in French restaurants.