Home
›
Products
›
Tv5monde-3-months-tivi5-monde-subscription-123-tivi5monde-kit-tivi5pack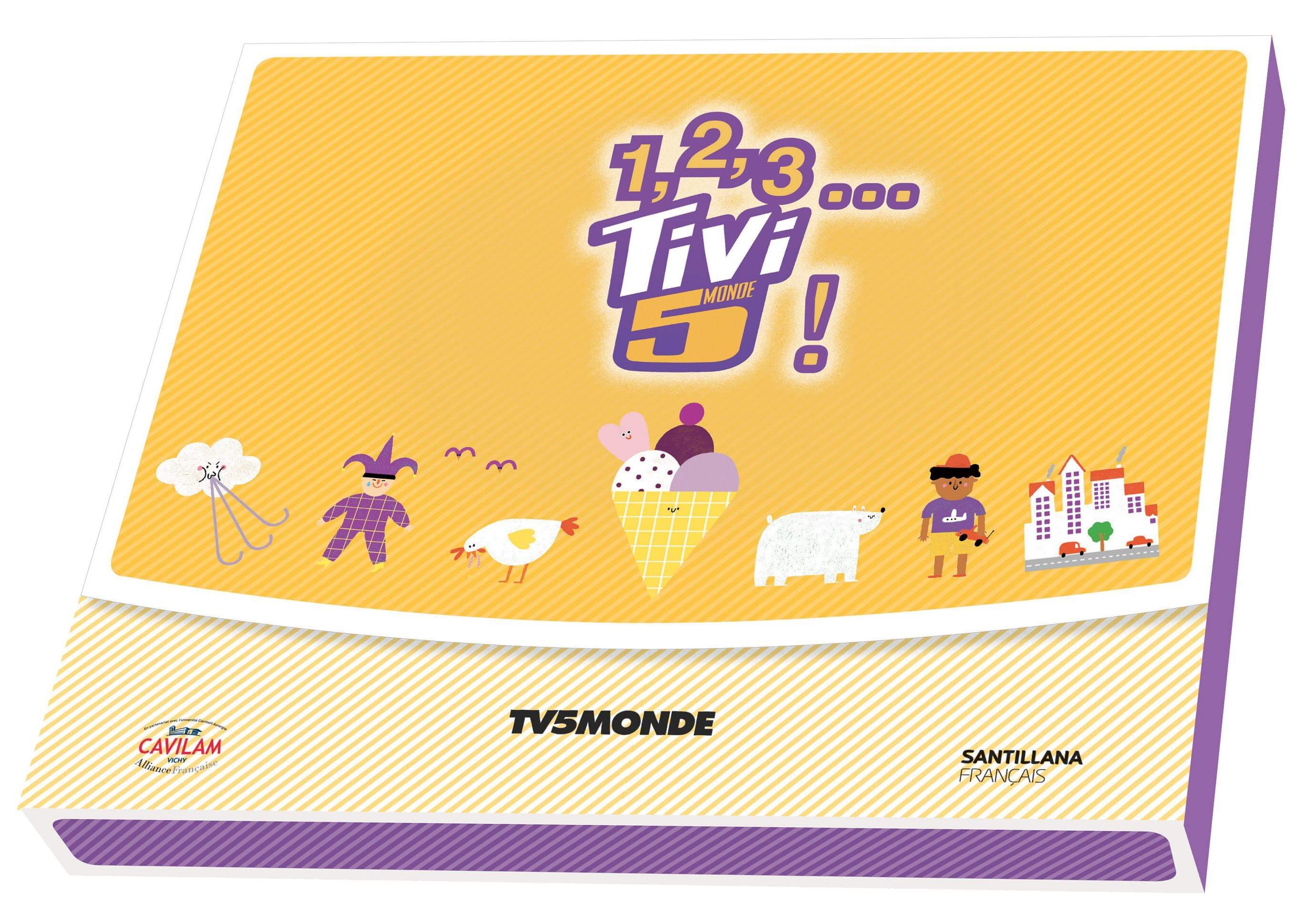 3 months Tivi5 MONDE - Subscription + "1,2,3 Tivi5MONDE Kit"
$300.00
HKD


Approx $38.24

USD

Product Code: TIVI5PACK
Description:
A Kit full of ideas: "1, 2, 3… Tivi5MONDE" by TV5MONDE Asia Pacific
A stunning offer for our parents! Your kid needs to practice French at home, and for this the international channel TV5MONDE has created a wonderful offer, only available for our AF community!
As a member or because of your child being a student at Alliance française, for HKD300 only you get a 3-month subscription to Tivi5MONDE, the specific TV for kids with hundreds of comics, animation, series for kids from 2yo, and you get for free the "1, 2, 3... Tivi5MONDE learning kit" specifically designed for you and your kid. So just don't wait! You will be able to go-along your child's learning in French!
Explanation: What if teachers and parents used cartoons, television reports for kids or documentaries on animals to teach their students and kids a few French words? As one opens the idea box 1, 2, 3… Tivi5MONDE, they discover learning activities, flashcards, games, images, dice and even a chatterbox that can all be used as class material for children aged 3 to 11-years-old. The activities are easy and fun: we watch TV, talk using flashcards, play with words and sounds, express ourselves with our body. The kit is fairly easy to use: an internet connection, a video projector, speakers… and you are all set!
The videos are children's TV programmes available on the TV5Monde channel. The activities have been designed for use with any episode of a programme.