Home
›
Products
›
Afhk-trying-out-the-jewelers-techniques
Trying Out the Jeweler's Techniques
$1,000.00
HKD


Approx $127.47

USD

SOLD OUT!
Description:
L' ECOLE Asia Pacific, School of Jewelry Arts
December 4, 10:30 am - 12:30 pm
In English (with French notions)
$1000 for AF members (Bring a friend for free)
---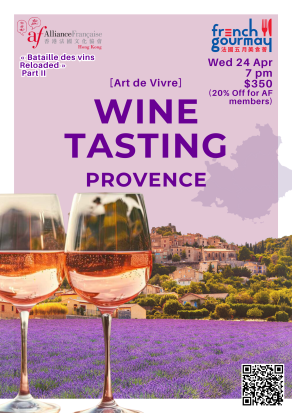 We are thrilled to introduce three exclusive workshops in collaboration with L'ÉCOLE Asia Pacific, School of Jewelry Arts at their campus in Hong Kong. There will be two adult workshops offered on December 4, and one complimentary creative workshop on December 18 for kids (8-12 years old).
The workshop for adult students (Trying Out the Jeweler's Techniques) on December 4 will enable you to get up close and personal with the richness of the "métiers d'art" (the artistic professions). After a brief introduction, you will sit down at the traditional and authentic jeweler's workbench and you will participate in four different workshops, guided through every step by the artisans themselves. You will practice sculpting on a piece of jewelry modeling wax, you will use the jeweler's saw to make cuts into a piece of metal, you will do some polishing, and finally you will learn one of the most essential gestures to the setter by "lifting the grain" in a piece of metal.

Join us for the workshop to discover the creative process and become familiar with this specific High Jewelry technique! Limited seats will be offered at a first come first served basis. Experience for yourself all the richness of these artistic professions!
*Limited seats only. Successful registrations will receive e-mail confirmation.