Home
›
Products
›
Af-13-6-wine-tasting-bubble-up-the-classic-way
(13/6) Wine Tasting : Bubble up, the classic way!
$320.00
HKD


Approx $40.85

USD

SOLD OUT!
Description:
AF Library, Jordan Centre
Tuesday, 13 June 2023
7:00 - 9:00 pm
in French & English
Tout adults
$320 (20% OFF for AF members)
---
Bubble up, the classic way!
Speaker
Eric Sautedé
WSET Advanced Certificate L3

To celebrate the "return" of Hong Kong to the world, the 2023 French GourMay has chosen the kind of wine people associate the most with a festive occasion: sparkling wines! When things are bubbling up, that often means that they are about to erupt… joyfully of course, binging us all together!
France is home to many kinds of sparkling wines, from Champagne to the many crémants and more recently the Pét-Nat – pétillants-naturels. Sparkling wines first appeared in the south of France, in Limoux, with the ancestral method being mentioned by Benedictine monks as early as 1531 – the méthode ancéstrale consisting in bottling wine partway through its primary fermentation to trap carbon dioxide gas in the bottle, creating a gentle, bubbly carbonation. Then came the méthode traditonnelle in Champagne, credited to Dom Pérignon in 1695, a process in which wine undergoes a second fermentation in the bottle to produce carbon dioxide thanks to the addition of yeasts.

For this special occasion, we have decided to stay with the classics, as all champagne is sparkling wines! A wine for every occasion, a wine about which Napoléon Bonaparte used to say "in victory you deserve Champagne, in defeat you need it."

This comprehensive overview of Champagne will introduce four expressions of the appellation:

Blanc de Blancs from the Côte des Blancs,
Brut Nature from the Vallée de la Marne,
Brut from the Montagne de Reims
biodynamic Blanc de Noirs brut.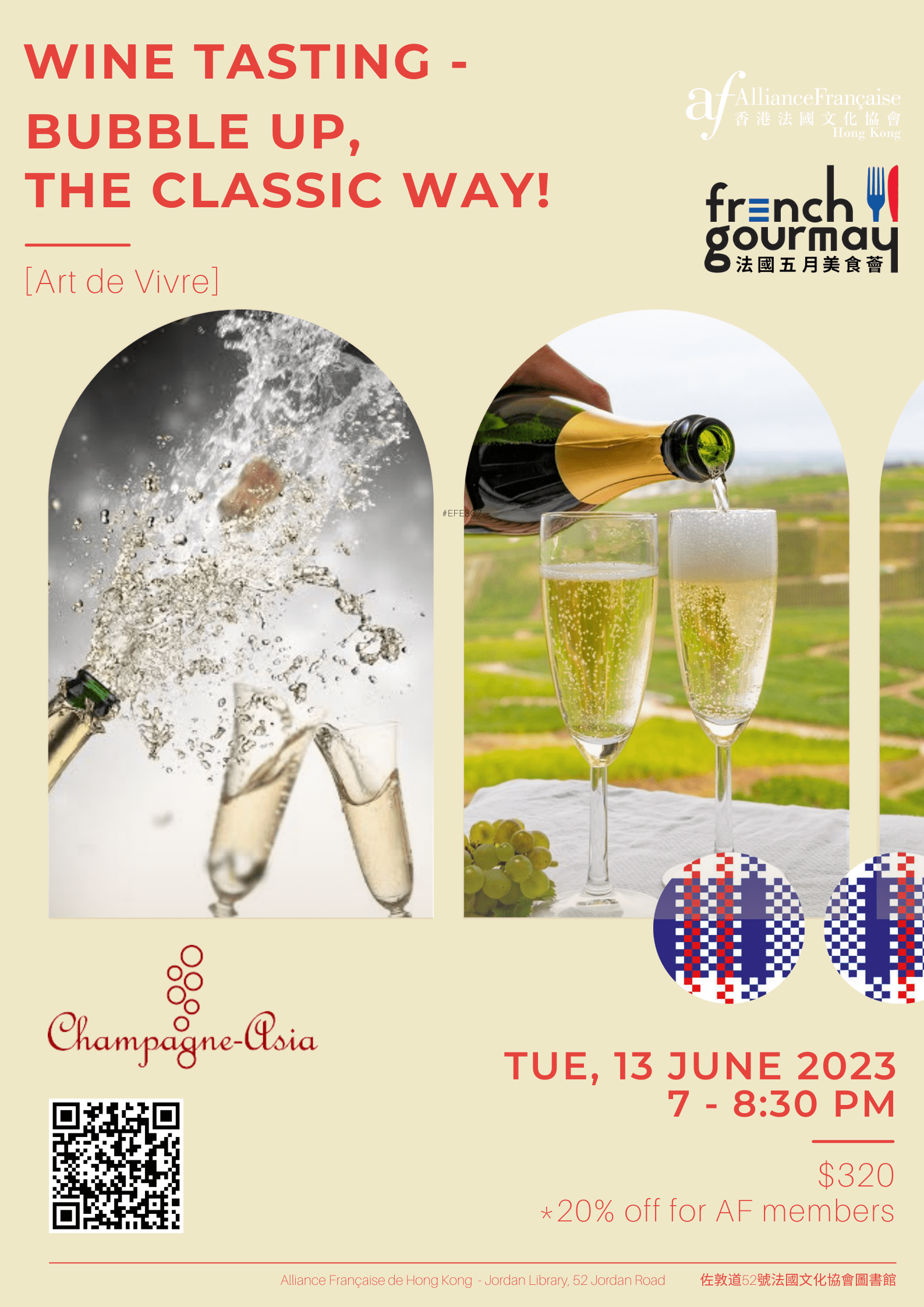 All Champagne wines for this workshop are provided by Champagne-Asia.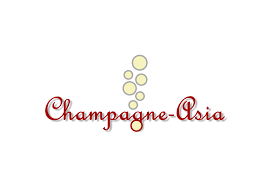 An event in association with The French GourMay.