Paroles
The magazine Paroles has a long history.
Launched in 1988 on the grounds of "Le Journal de Hong Kong", the former magazine of Alliance Française launched in 1971, and became a reference for a faithful audience since then. In November 2018, "Paroles" has celebrated its issue n°258.
A French-Chinese bilingual publication, Paroles explores all what makes French culture fascinating to Hongkongers aims at creating a bridge between the Hong Kong and Chinese cultures and the French culture.
Available online and in Print version in selected point of collection in Hong Kong and Macau, published 3-times a year.
In 2018, a new layout and version of "Paroles" has been launched, with the current issue, n°258:


Paroles
259
Le French May, C'est reparti ! / La sélection de Paroles / L'amour sous toutes ses coutures /  Andrew Yuen, gentleman de la Culture / Willy Ronis, photographe de l'émotion / Les métamorphoses de Niki de Saint Phalle, de la catharsis à l'engagement / Hong Kong fait revivre sa fibre textile /  Ce siècle avait deux ans / Regards croisés Hong Kong-France / Un été à l'Alliance Française / Simple comme une appellation


Past Issues
Paroles redaction committee
Paroles is mainly realised with the contribution of volunteering authors.



Jean-Sébastien Attié
Directeur de la publication
Jean-Baptiste Larramendy
Jordan Campus Manager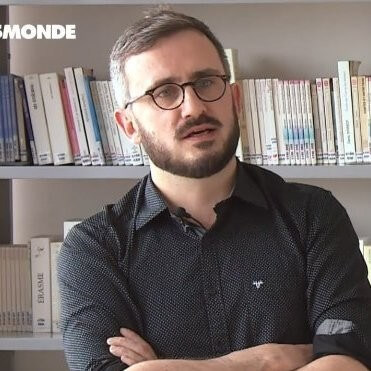 David Cordina
Deputy Director - Education