Library & Resources
Enjoy an extensive collection of items suitable for every age and language level!
Opening hours
Monday to Friday: from 12pm to 8pm,
Saturday: from 10 am to 5pm,
Sunday: closed.

(Library might be temporarily closed to host events and activities.)
We are more than just a library! We provide our students of all levels with many opportunities to practice their French through regular activities such as Book Clubs, Writing Workshops, Language Exchange tables and Board game nights. Film enthusiasts might enjoy our monthly Cine-club screenings.

Those curious to expand their minds are invited to join us for the many talks and encounters we host year-round, about topics as broad as ecology, history, literature, cinema and many more!
Any questions? Contact us by email at mediatheque@afhongkong.org, or give us a call at 2738 2712.
View Online Catalogue Become a member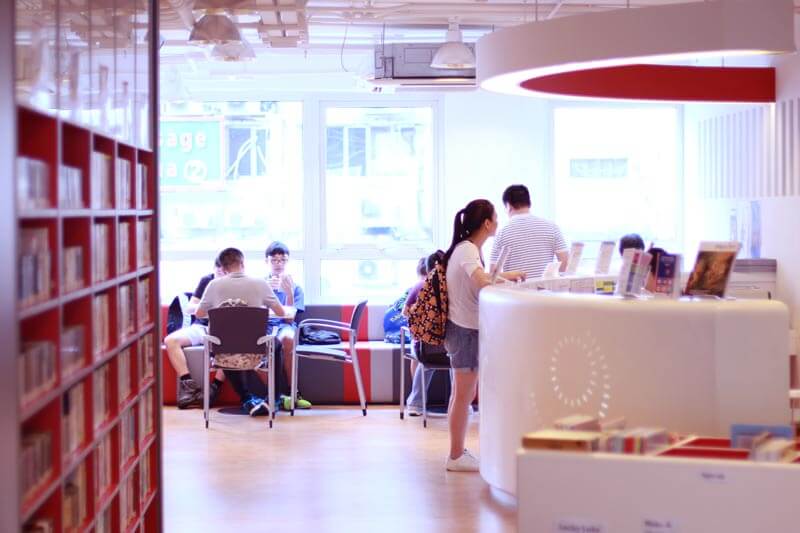 Our collections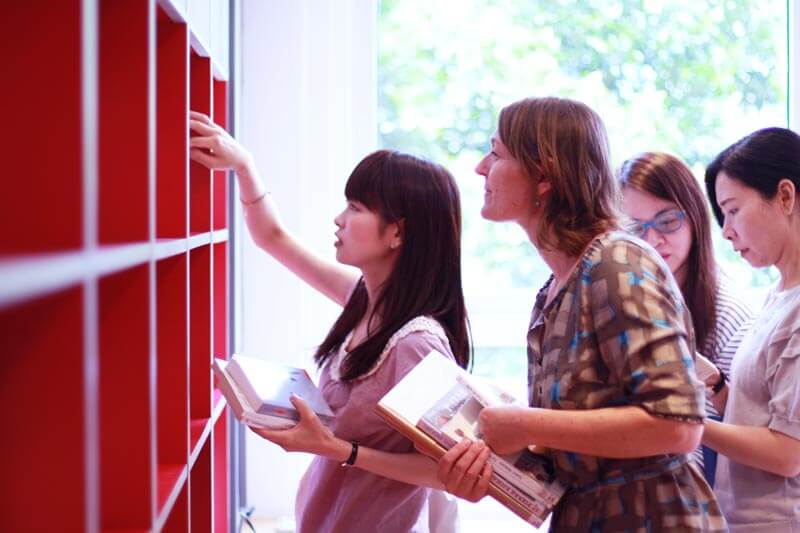 Over 8,000 books (including classic and contemporary literature, children's fiction and nonfiction, a section about Hong Kong and China, as well as books related to the arts, cinema, tourism and much more!)
Over 800 comic books (both for adults and children)
Over 1,100 DVDs
Over 400 CDs
Over 1,500 magazines (both for adults and children)
A full section dedicated to French language learners' resources: audio-books and 'easy reads' fiction books suitable for every level; grammar, vocabulary, listening and writing exercise books; French textbooks.
The library offers students all the best materials and services to enhance their learning experience. 

View Online Catalogue Become a member
Les coups de coeur Monthly picks
Sorcières - la puissance invaincue des femmes
Un essai nécessaire sur la figure historique de la sorcière (la femme indépendante, la femme savante, la femme qui fait peur) et sur l'influence qu'elle exerce encore sur nos sociétés actuelles.
A Certain Je Ne Sais Quoi
A witty, delighting book, written by a long-term British resident in Franch, which will enlighten anyone who wishes to know more about French culture.

Balzac et la petite tailleuse chinoise
Magnifique adaptation du célèbre roman de Dai Sijie en roman graphique.
Dans la combi de Thomas Pesquet
Un roman graphique hilarant qui raconte la vie extraordinaire de l'astronaute français Thomas Pesquet. Fous rires garantis !

Loan conditions
All Alliance Française students have free access to the library. Anybody else is welcome to purchase a membership in order to obtain a library card and enjoy our resources.

You may reserve specific items directly from the Online Catalogue, as well as choose to which centre you would like them to be sent.
| | | |
| --- | --- | --- |
| | Number of items for AF Students & individual memberships | Number of items for family memberships |
| Books, Magazines for 3 weeks | 6 | 20 |
| DVDs for 2 weeks | 2 | 6 |
| CDs and audiobooks for 2 weeks | 2 | 6 |
All loans are renewable once only.
Donations policy
The library welcomes donations of recent books, DVDs and CDs in good condition. These donations will be added to the collection or given away. Please contact the librarian by email to arrange donations first: mediatheque@afhongkong.org.