Our picks of the French Film Festival 2022 - the Exclusives
Our selection is so wide that choice is more difficult. We loved all the movies we selected for the French Film Festival 2022. If we had to reduce the selection to 15 movies, here is the list we would give for 13 Festival exclusives.
---
Do you want to learn more about French cinema and French culture?
You can also take our French workshops, including one on Discovering Cinema (Découvrir le Cinéma).
Know More Know More
---
Incredible But True [Incroyable mais vrai]
Quentin Dupieux's atmosphere is one of a true personal world. He produces at least two films each year, every time a mix of absurd and fun. We try to propose one of his films at each festival. We had Mandibles [Mandibules] in 2020, and now we bring the Hong Kong audience the latest film in 2022.
Get your tickets Get your tickets


The Super-8 Years [Les Années de Super-8]
What to say about Annie Ernaux better than herself? She told a lot in her books, but our recent Literature Nobel Prize 2022 wrapped up her personal video footage of the 70s into a wonderful and mesmerizing work that brings the audience into her world. A must-see.
Get your tickets Get your tickets


Heart of Oak [Le Chêne]
This extraordinary documentary plunges into the heart of a giant Oak tree and reveals its entire ecosystem. A mesmerizing dive into nature.
Get your tickets Get your tickets


Little Nicholas -Happy As Can Be [Le Petit Nicolas -Qu'est-ce qu'on attend pour être heureux ? ]
This film comes as a tribute to Sempé, the creator with Goscinny of this extraordinary character of Le Petit Nicholas. The film mixes media, animation,and reels, and is a poetic evocation of how the stories came to life.
Get your tickets Get your tickets


---
Become a member at Alliance Française de Hong Kong and enjoy exclusive discount for French Film Festival tickets!
Become a member Become a member
---
Babysitter
Monia Chokri's work is unclassifiable, and for her second film, she delivers a story, a sort of remake of Pasolini's Theorem, about a young babysitter who comes to stir up trouble in a family, but above all to reveal the deep troubles and imbalances that characterise it.
Funny, offbeat, crazy.
Get your tickets Get your tickets



November [Novembre], Paris Memories [Revoir Paris] and One Year, One Night [Un an, une nuit]
All three movies should be considered as tryptic and offer a different angle on the 2015 attacks in Paris. All three are inseparable in this regard and are worth watching. Revisiting the trauma is, of course, an ordeal, but it helps to understand modern resilience.
Check Programme Schedule Check Programme Schedule
The Colours of Fire [Couleurs de l'incendie]
We love the world of Pierre Lemaître, and his novel See You Up There (Au Revoir Là-Haut) was adapted to cinema 5 years ago. Following is The Colors of Fire where we dive into the story of the incredible Madeleine Péricourt, her son and friends in the France in the 20s and 30s. Picaresque.
Get your tickets Get your tickets


Notre-Dame on Fire [Notre-Dame brûle]
The movie is one of the highlights of the festival and one of its opening films. The symbol of Notre-Dame and the emotion that spread throughout the entire world watching the flames burning this antique monument deserved a film. Jean-Jacques Annaud (The Name of the Rose, The Lover, Seven Years in Tibet), our most international French director with Luc Besson, brings this docu-drama genre to its best expression.
Get your tickets Get your tickets


Umami
This nostalgic film, about the personal questions of a great French chef who goes in search of Umami, the ultimate secret of gastronomy, is a journey of initiation carried by Gérard Depardieu, who wanders through Japan and into himself.
Get your tickets Get your tickets


Diary of A Fleeting Affair [Chronique d'une liaison passagère]
We love Emmanuel Mouret and all his work has a little taste of Truffaut and that New Wave we love. His latest film offers a terribly French pas-de-deux (or even pas-de-trois) love affair in all its lightness, distance and humour. Delicious.
Get your tickets Get your tickets


Simone: The Journey of the Century [Simone - Le voyage du siècle]
Simone Veil was one of the leading figures in French politics after De Gaulle and became the first President of the European Parliament. The public gradually discovered, after the fact, her poignant story marked by the darkest events of 20th century European history.
Get your tickets Get your tickets


---
Check our full programme for Hong Kong French Film Festival 2022!
---
Become a member at Alliance Française de Hong Kong and borrow the DVDs of more French films at the library at Jordan Center!
---
You May Also Like

Fever Dreams: Le cinéma de Claire Denis - Hong Kong French Film Festival 2022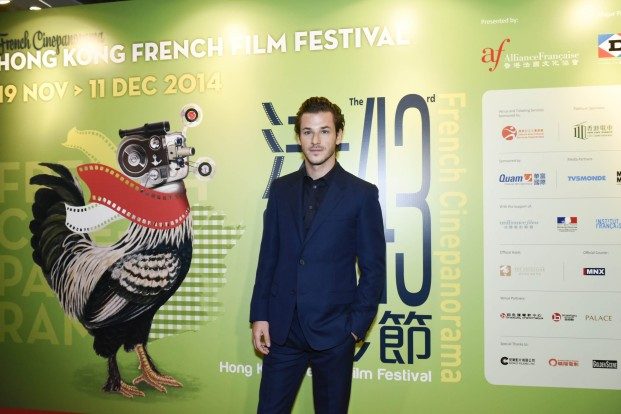 5 Gaspard Ulliel films featured on Hong Kong French Film Festival

In Praise Of Jean-Louis Trintignant, Jean-Luc Godard and Gaspard Ulliel - Hong Kong French Film Festival 2022