Escale à Paris - Paris Getaway
Date: 12 Aug 2021, 7:00pm - 8:30pm (GMT+08:00) Hong Kong

AF Library, Jordan Center
Thursday, 12th August
7 - 8:30 pm
In French and English
From A1+ to A2 level adult French learners
$120 (20% OFF for AF members)
---
Longing for a trip to France? Missing the taste of travel and adventure?

Then this workshop is for you! We will now bring Paris to you by means of a fantastic simulation game.

Our teachers Alice and Malika have created this interactive experience for those of you who have already started their French learning journey.
In this 90-minute workshop of interactive gaming and learning, one of the game designers, Alice, will introduce the basics of the gameplay to you and lead you on a getaway to Paris. As a traveller, you will have to get through multiple stages - not without your French of course - to get to Paris before you can (re)discover and explore parts of the Cité des Lumières! Join us in this activity that blends education with entertainment.
Here's a preview of the game:

The workshop is open to French learners of level from A1+ to A2 (for AFHK students, from A103 to A206), and to those who are able to certify their level with placement test results or DELF certificate of equivalent levels.
And would some wine at the end of the workshop sound tempting for you too?
Action ! Bon voyage !
Reminder:
To participate, please bring a laptop with you (tablets might encounter minor display issues). Please have Google Chrome downloaded on your device to enjoy the best gaming experience.

Participants will be divided into groups of two so that you could s

hare the joy with your fellow partners!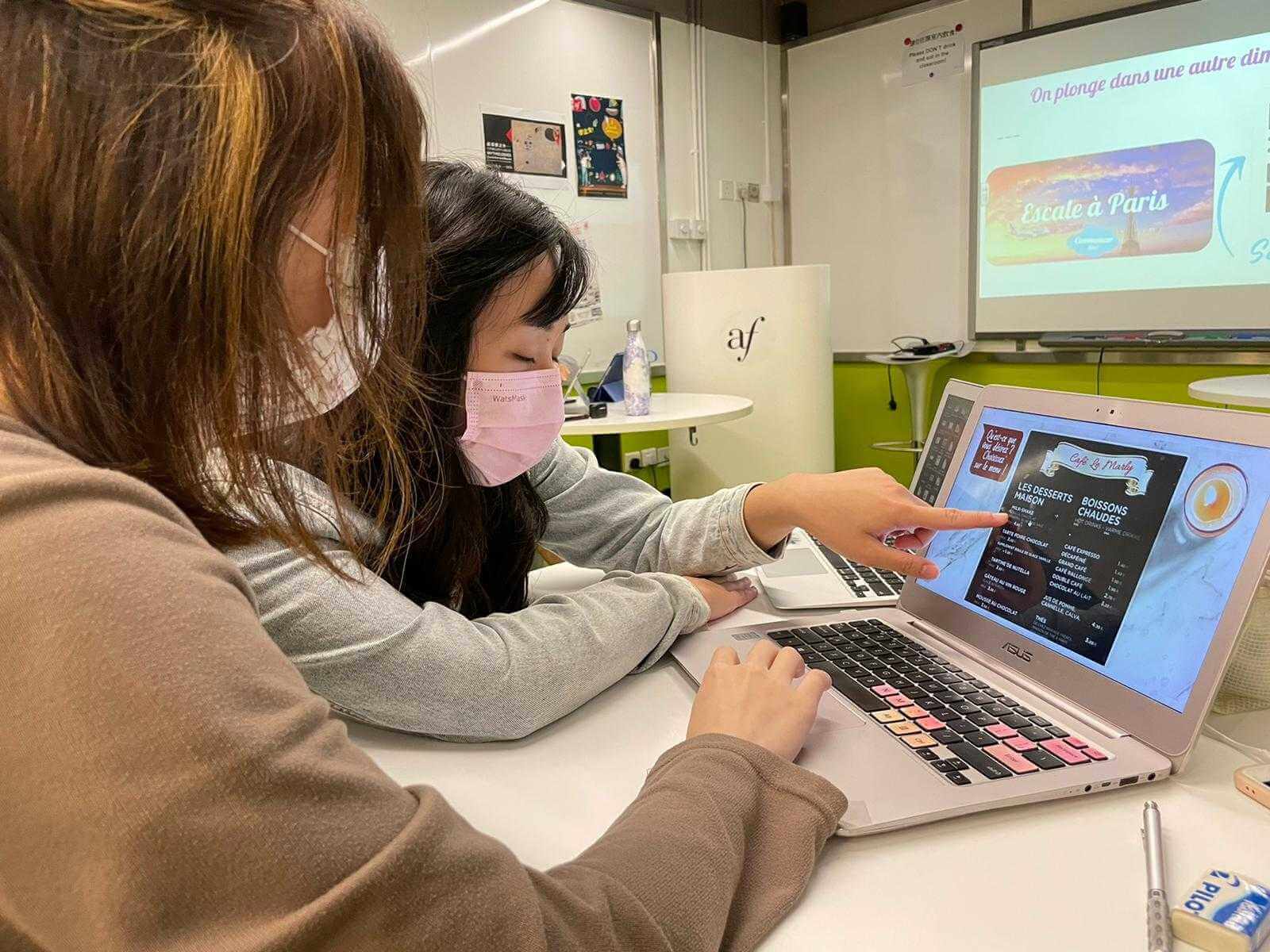 What do our students say?
C'est incroyable ! Il est intéressant de faire le voyage ! Reminds me a lot about my time in Paris...
Magnifique !!! Des bons sons et images ! J'aime les transitions dans ce jeu ❤️ Bien fait !
Super !!!! C'est une bonne exercice pour apprendre les vocbulaires de voyage. Il est très pratique. On peut pratiquer sa compréhension orale et on peut utiliser toutes ces phrases quand on visite la France. Bon travail !

Warm reminder
This workshop is for adults only.
Sorry, you've missed the RSVP deadline for this event.