Order a course
Your previous selection: Shatin Centre
Level 8, Tower I, Grand Central Plaza
< Back
A1 Beginner - Part 1
Product Code: 1/22-A101-SHA-(1)-18:30/21:30 2022

Age Group
Adults 成人
Type
Regular Course (Adults)
Session
2022 - Winter
Pace
Once a week x 3h
Level
A1 Beginner - Part 1

Schedules
10 Jan 2022 to 21 Mar 2022

Monday 6:30pm ▸ 9:30pm at Shatin Centre (Céline Chane-Sing Guan)
A valid registration fee is required in order to enroll in this course (members are exempt).
Objectives
A101
• Can understand and use familiar everyday expressions and very basic phrases aimed at the satisfaction of needs of a concrete type.
• Can introduce him/herself and others and can ask and answer questions about personal details such as where he/she lives, people he/she knows and things he/she has.
• Can interact in a simple way provided the other person talks slowly and clearly and is prepared to help.
Grammar content : adjectifs nationalité, articles définis, prépositions, négation, articles indéfinis, verbes en Er, masculin et féminin, adjectif interoogatif, quel.
Prerequisite: no prior knowledge of French whatsoever
Registration fee (AF Member) is valid for one year and can enjoy the benefits equivalent to an AF Ordinary member.
Required Course Material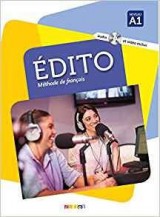 Pack Edito A1 (Textbook and Exercise) + AF Guide du débutant
It is a modern communication-based method with exciting new topics and approach, up-to-date documents.
This pack includes Édito 1 textbook, workbook, DVD-ROM and Audio CD, and AF's Self-study guide.
Mp3 audios, videos, and additional exercises/activities available online: https://didierfle-edito.com/
Recommended Course Material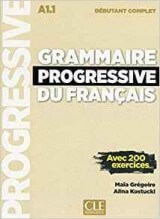 Grammaire Progressive du Français A1.1 Débutant Complet (Livre)
This book presents French grammar for total beginners with no prior knowledge of French or any latin language.
It focuses on the most simple aspects of grammar and make them easy to access and understand.
This book is recommended for A1.1 and A1.2 students at Alliance française.
Keys come in a separate booklet
$3,000.00

HKD
Approx $385.22
USD